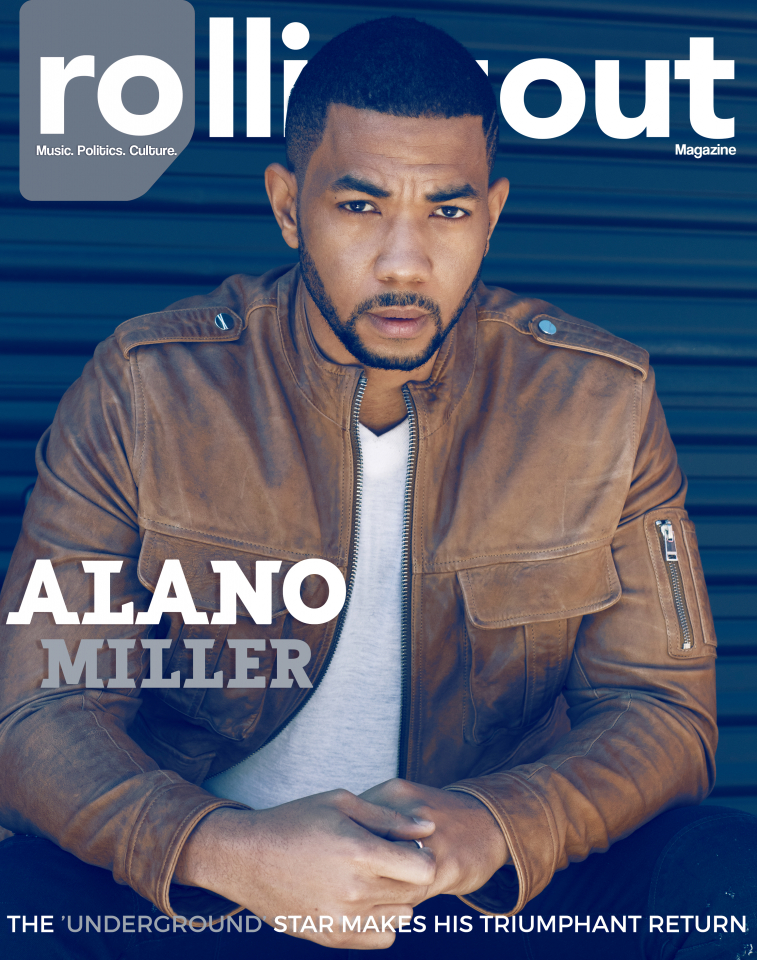 WGN dramatic series
UNDERGROUND
star ALANO MILLER covers the new issue of
ROLLING OUT Magazine
!!!
Here are some interview interludes:
On what attracted him to the role of CATO in UNDERGROUND:
"When I got the job, I remember just sitting down with ["Underground" creators] Misha [Green] and Joe [Pokaski] and saying it's going to be easy for anyone to just call him a villain or to even play a villain but it's going to be much harder to fight for his humanity. It's going to be much harder to make sure that he has a voice in the story. It's going to be much harder for you to have that tug and pull at your heart. If I'm doing that to you, then I'm winning. I'm doing my job as an artist because now you don't know [on] what side of the fence he is."
On how he discovered just how strongly the UNDERGROUND audience was attached to CATO:
"When I was missing in episode 10," he recalls some on Twitter proclaiming, " 'If they kill him, I'm not watching the show anymore, 'He needs to be alive,' and 'I cannot believe they would kill him off.' "
On while a student at PENN STATE UNIVERSITY; missing his opportunity to study under late Playwright AUGUST WILSON:
"I showed up to look for his office and they said he had just passed. It was very devastating to me because this is a man, of course, I looked up to. I studied under [Tony Award-winning director] Lloyd Richards [who directed six of August Wilson's plays on Broadway, including Fences] at SUNY Purchase. So I had been in his circle and never had a chance to be with this great man as a student."
On how UNDERGROUND surprises and empowers him:
"The reason why I fell in love with ["Underground"] is because it took [Black history] out of the museum and really brought it on home and made it very relevant for me."
On how the impact that Underground has on kids is what makes him most proud:
"Aldis and I and Amira were in D.C. for an event and we went to Shake Shack and we were in line and there's this Black woman with her two kids and this little girl is just looking at me and she's smiling but she keeps putting her head in her mom's arms to hide and I'm like 'OK'. And the next thing I know she's just staring at me and staring at me and then she just runs over and she hugs me and I'm like 'oh' and she's like 'Cato.' It just took my breath away and then I found out that she's just 7 years old and she and her sister, 9, both watch the show."
It's "seeing kids embrace their heritage and love and see that they are superheroes, that that's what their DNA is, as opposed to just being the victims,"
-
CCG