THE HOLLYWOOD REPORTER
got 19
HOLLYWOOD A-LISTERS
attempt to explain,
Why the OSCARS STILL MATTER
, and/or;
WHY The OSCARS NO LONGER Matter
, in the
2017 OSCARS ISSUE
of
THE HOLLYWOOD REPORTER Magazine
!!!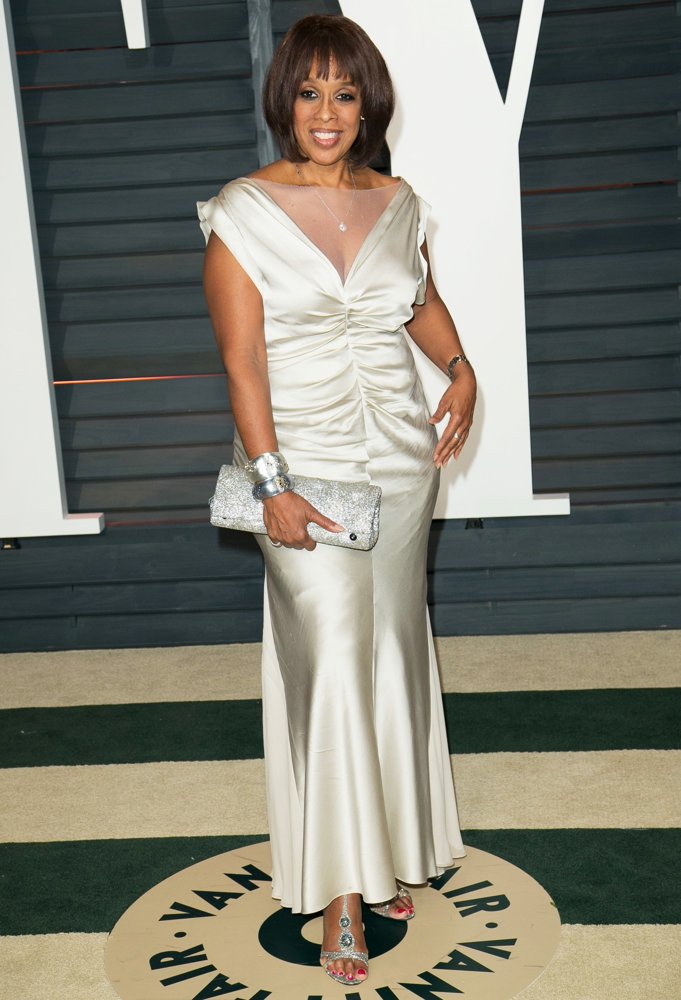 GAYLE KING said;
"I lived in Turkey when I was a kid, from first grade to sixth grade, so I didn't grow up thinking, "I've got to watch the Oscars." In my early 20s was when I started watching it — and I've just been hooked ever since.
The first time I got to go was [in 1986] when Oprah was nominated for best supporting actress in The Color Purple. And it was just dazzling. We were in L.A. that weekend, and everyone kept coming up to her and saying, "You're going to win. I voted for you." And I believed it. She was petrified and mortified because she had this dress, and the day before the Oscars [she tried it on and] it was too big. So she asked the tailor to come and take it in. He then made it too small. And she discovered that an hour before the show. So she was sitting there thinking, "Please don't call my name, please don't call my name, please don't call my name." Because of her dress! Prizzi's Honor won that year: Anjelica Huston, also a very good performance. But I really thought Oprah had it because so many people stopped her."
Scientist NEIL DeGRASSE TYSON said;
"The Oscars matter because they give us all something to argue about other than our political differences.
LIN-MANUEL MIRANDA said;
"My brain is a compendium of Oscar moments: Tom Hanks' beautiful acceptance speech when he won best actor for Philadelphia in 1994. Roberto Benigni climbing over chairs and wanting to make love to everybody in the world when Life Is Beautiful won best foreign-language film in 1999. Kim Basinger presenting in 1990 and telling the audience that one of the best films of the year, Do the Right Thing, was not nominated. For her to take a stand, 25 years before #OscarsSoWhite, was incredible — and impressive because time has shown the prescience of that film.
I expect we'll see more of that this year. It's a political time, so I imagine the Oscars will look exactly like your Twitter or Facebook feed. Why should we ignore for three hours what we're talking about 24 hours a day?
The Oscars were always a family affair when I was a kid. One sort of unintentional tradition we had every year was during the "In Memoriam" part of the show. My family called it the "She died?" section because my dad, who is pop culture-oblivious, would always go, "She died? He died? She died?!" the whole time. So, it was very sad and yet also very funny watching my dad catch up."
-
CCG