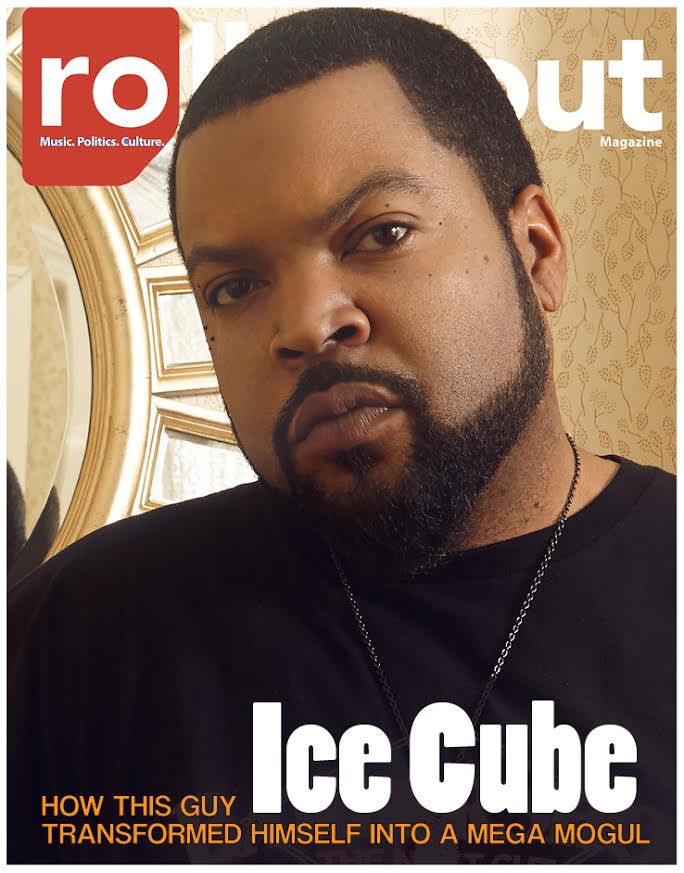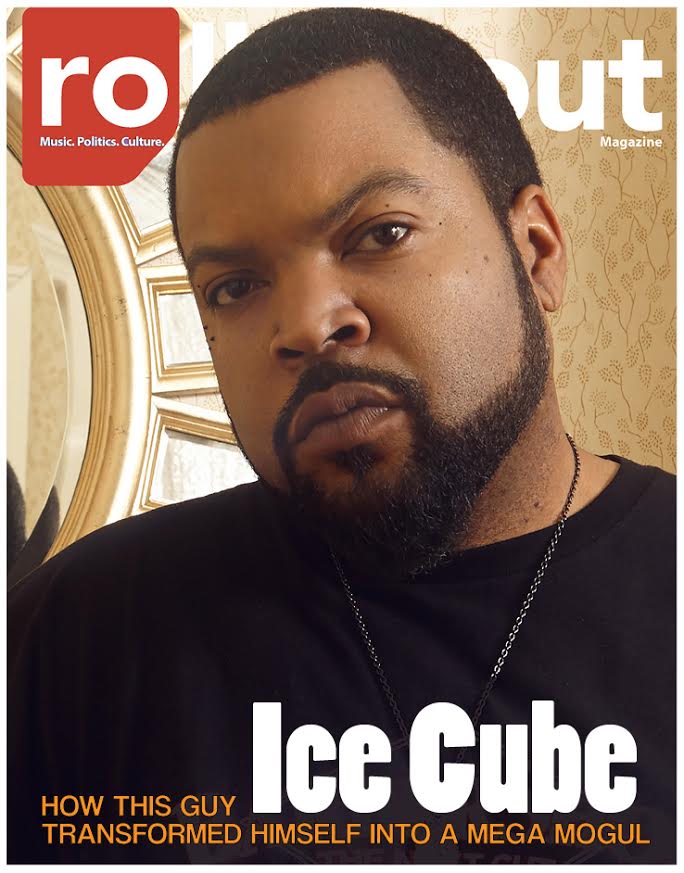 Rapper/Actor/Filmmaker/BIG3 BASKETBALL LEAGUE Founder ICE CUBE stars in upcoming new film,
FIST FIGHT
, and he covers the new issue of
ROLLING OUT Magazine
!!!
Here are some interview interludes:
On what inspired him to commit to the film, FIST FIGHT:
"I just thought it was a good premise. I thought it was a movie that had a good plot and something different, things you don't see every day with teachers going at it and working with Charlie Day and Tracy Morgan [was a draw]. Once you start running down the list, it's a no-brainer."
On tackling the issue of Adult Bullying:
"No, I wasn't really on a crusade for that, but; it's really cool to see it and see a guy stand up for himself because that's ultimately what it's all about. Everybody got to stand up for themselves. You don't have to take it. … The whole movie just seemed right, even though it's so wrong."
On PAYING It FORWARD:
"Somebody gave me a shot. Just think if Dr. Dre didn't see the talent in me or John Singleton didn't see the talent in me then everything I've done would not exist. So you wouldn't have
Friday
, you wouldn't have
Boyz n the Hood
, you wouldn't have N.W.A. I'm a strong believer in talent deserves a stage. If you got true talent and come my way and I see it and I can do something with it, I'm going to put you out there."
On being please with how NWA Fans, and; the general public received the film, STRAIGHT OUTTA COMPTON;
"The movie was well received all over the world. Over $200 million at the box office.It
's a great brotherhood story, rags to riches, break up to make up, David versus Goliath, it has all those elements and that's what people love about it. It's not just rapping or cussing on a record. It's more than that."
On how his deal with FOX will allow him to exercise his creative vision:
"My deal with FOX is great. I was just sick of playing that game. I just wanted to have a home. Now when I [have] an idea, I can just take it in to FOX, we figure it out and we put it out. It's just erasing an unnecessary step and allows me to have a home for projects that people can bring to me. That's on the TV side.
"On the film side, I signed a development deal with a Hong Kong company, a guy named Kelvin Wu, and he basically provides development money for CubeVision for outside projects. Things that people bring to me, things I want to make outside the studio system. It's just a good place to be if you're a creator."
On his BIG3 BASKETBALL LEAGUE that will begin play this coming SUMMER 2017:
"It's 3-on-3 basketball played with ex-NBA players. [There are] five people per team. [There are] eight teams. And they all play in the same arena on the same day. So it's like a Final Four kind of atmosphere, an All-Star game kind of atmosphere, and these guys are still going at it. These guys still can play. They just can't play the NBA 'run up and down that court' schedule like that but, half-court, these guys are amazing."
Check out the trailer for FIST FIGHT.
-CCG