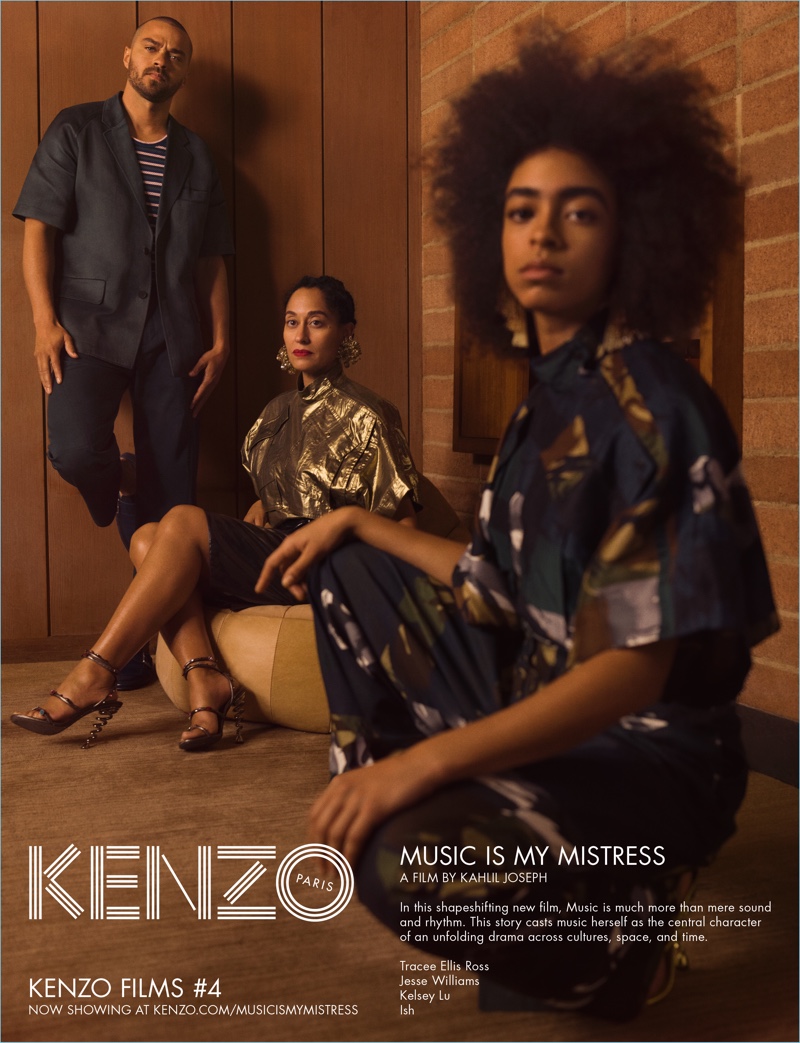 HAPPY HUMP DAY!!!
Actors TRACEE ELLIS ROSS, JESSE WILLIAMS, and Singer KELSEY LU star in this 12-minute short film that is directed by KAHIL JOSEPH for
KENZO
, and is i`n collaboration with the
KENZO SPRING 2017 COLLECTION
entitled
MUSIC IS MY MISTRESS
!!!
KENZO explains
Music Is My Mistress
:
"an amalgamation of rhythms, visions and moods that eschews narrative continuity in favor of divergent glimpses into a bigger story." It shows how "music is much more than mere sound and rhythm. This story casts music herself as the central character of an unfolding drama across cultures, space, and time."
HAPPY MISIC IS MY MISTRESS HUMP DAY FUNK DAY!!!
PEACE, LOVE, And HUMP DAY FUNKY BLESSINGS;
-
CCG
THEYBF