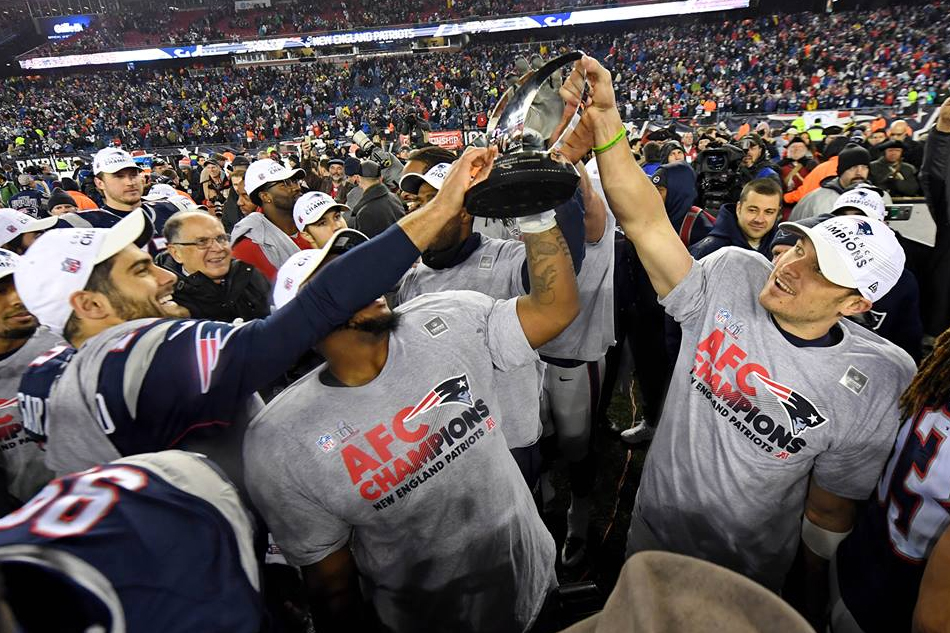 CRAZY COOL GROOVY CONGRATULATIONS
goes out to Head Coach BILL BELICHICK, QB #12 TOM BRADY, and the NEW ENGLAND PATRIOTS for on last night, defeating the PITTSBURGH STEELERS 36 - 17 at GILLETTE STADIUM in FOXBOROUGH, MASS, to win the
NFL 2017 NFC CHAMPIONSHIP
!!!
The PATRIOTS now prepare to face the 2017 NFC Champions ATLANTA FALCONS for SUPER BOWL LI (51).
SUPER BOWL LI will represent the NEW ENGLAND PATRIOTS making an NFL RECORD ninth appearance in a SUPER BOWL.
SUPER BOWL LI will take place SUNDAY, FEBRUARY 5, 2017, at NRG STADIUM in HOUSTON, TX.
-
CCG