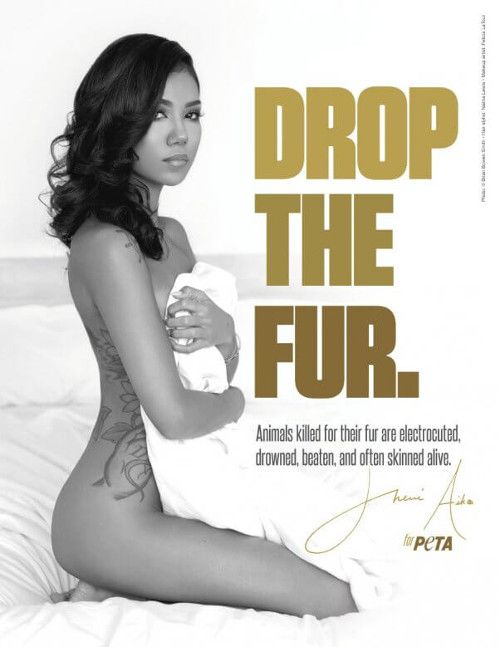 Earlier this year, Singer-Songwriter JHENE AIKO was named
PETA: SEXIEST CELEBRITY VEGAN/VEGETARIAN 2016
, and; is now officially one of their celebrity spokespersons,
PETA: DROP The FUR - JHENE AIKO
!!!
Monday, December 5, she was at the PETA EMPATHY CENTER in LOS ANGELES for the launch of their new art exhibit,
PETA: NAKED AMBITION - CELEBRATING PETA's SEXY CELEBRITY ADS
, and; to unveil her new ad!!!
JHENE AIKO said;
"

Animals

have feelings, they have souls, they have emotions, and the way that they are killed for fur is very inhumane,"

says Jhene in an exclusive

video

interview.

"They're electrocuted, they're beaten, they're drowned, they're skinned alive. And once you know that, it's, like, how could you think wearing fur is cool? … It's not."
-
CCG
THEYBF