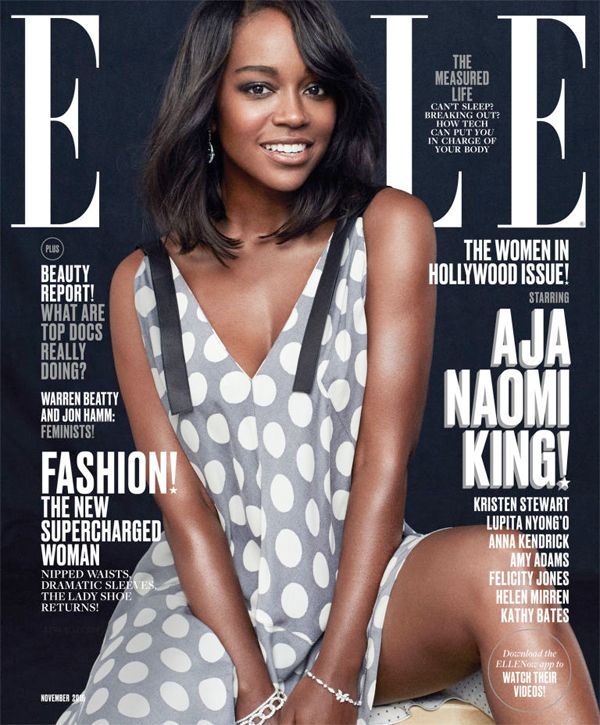 Chocolate-Covered Actresses ABC Drama
HOW TO GET AWAY WITH MURDER
star AJA NAOMI KING, and newly=released film
QUEEN OF KATWE
star LUPITA NYONGO are two of eight covers for
THE WOMEN OF HOLLYWOOD 2016 ISSUE
of
ELLE Magazine
!!!
The six other covers feature Actresses AMY ADAMS, ANNA KENDRICK, FELICITY JONES, KATHY BATES, KRISTEN STEWART, and Dame HELEN MIRREN.
Here are a few interview interludes:
LUPITA NYONG'O says;
On her success, despite an agent telling her that her skin was "too dark for African television":
"I grew up with a very limited mirror of myself. I watched a lot of TV, but the people on it were always light skinned. And now I have a platform that takes me into people's houses and onto the pages of their magazines."
AJA NAOMI KING says;
On looking to the inspiring people she works with to get started on her future as an artist:
"I want to write, I want to direct, I want to produce—I want to inhabit what I think it means to fully be an artist. I always wanted to do that, but I didn't think I had the tools. Now I look at Viola [Davis] and I look at Nate [Parker] and I look at Shonda [Rhimes] and it's like, You just do it. You just begin, you know?"
-CCG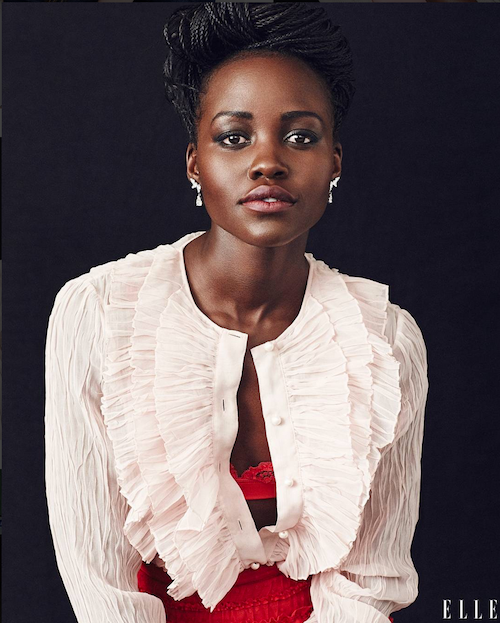 THEYBF