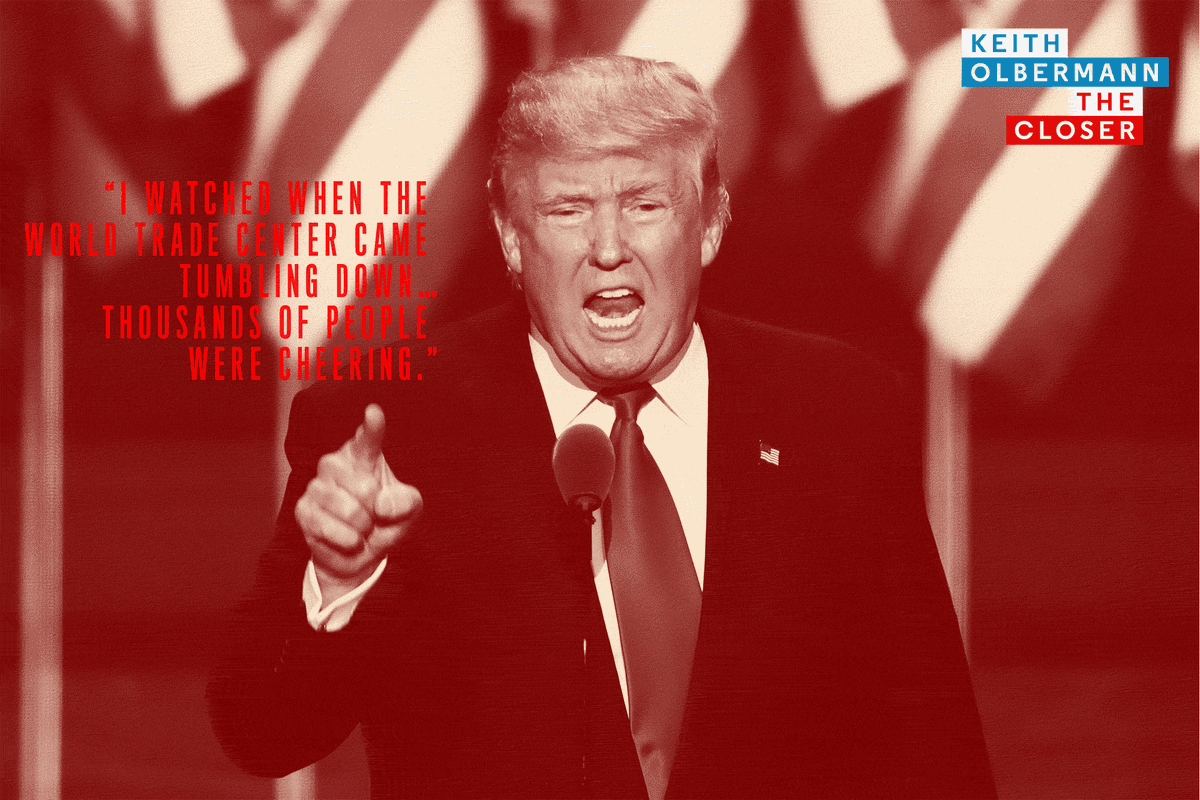 Political Analyst/Commentator
KEITH OBERMANN
is BACK, and he has a new series for
GQ Magazine
entitled,
The CLOSER
!!!
This is the debut episode in which he details
176 REASONS Why DONALD JOHN TRUMP SHOULD NOT Be PRESIDENT Of The UNITED STATES Of AMERICA
.
KEITH OLBERMANN says;
"Every few generations, we Americans are called upon to defend our country. To defend it not so much from foreign dictators or war or terrorism, but from those here who have no commitment to progress or democracy or representative government—no commitment to anything except their own out-of-control minds and the bottomless pits of their egos.
Our society has thrown up these people before: Joseph McCarthy. George Wallace. Father Coughlin. Jefferson Davis. Aaron Burr. The Know-Nothings. The Blacklisters. The America-Firsters. And we have always thrown them out.
And now our generation has its own: the most dangerous individual ever nominated by a major party for the highest office in this country.
His base wants few details and fewer facts; they just want to burn it down and blame their failures on the collective other. And Donald John Trump is their demonic messiah in Oompa Loompa's clothing.
It is not fair that we have to do this.
But it is our turn.
The Emperor's New Clothes quality to the Trump campaign has survived these 15 months because, as we react to each outrage, our shock and revulsion have been refracted like light through a prism.
But these outrages are not separate events, not even a pattern.
They are, simply, Donald Trump.
Seen all at once, they—and he—are horrifying.
You must see them "all at once."
Thus—in brief—the story so far:
The Republican party has actually nominated for president a man who attacked the Pope.
Who attacked John McCain for being captured by the North Vietnamese.
-CCG