Last night, Monday, September 12, the the LOS ANGELES RAMS faced the SAN FRANCISCO 49ERS for the first game of
MONDAY NIGHT FOOTBALL 2016
!!!
The 49ERS easily won their season opener at home against the RAMS, 28 - 0
And yet, there is another highlight. Early in the fourth quarter, a fan got onto the field and ran around for a minute. Security eventually got him, but the minute and change he had to run around led to arguably the greatest play-by-play call we may ever hear.
Kevin Harlan does MONDAY NIGHT FOOTBALL play-by-play for Westwood One Radio, and he offered up an amazing call as the player ran around the field.
Press PLAY and ENJOY the video and
KEVIN HARLAN
giving the most epic play-by-play of his life!!!
-CCG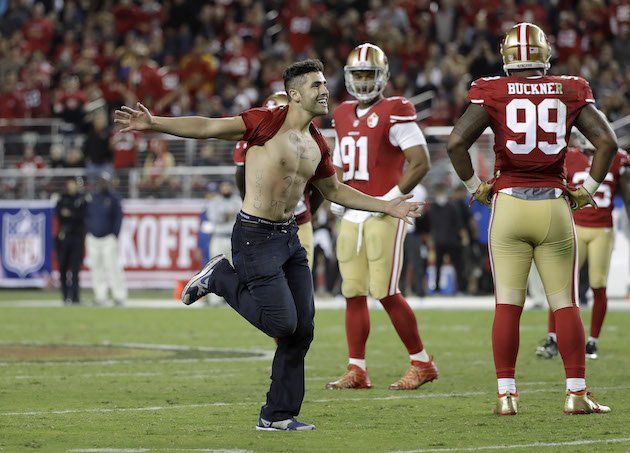 NINERS NATION