Chocolate-Covered Actress REGI NA HALL stars with MORRIS CHESTNUT and JAZ SINCLAIR in new NEW ORLEANS-shot-and-based film
WHEN THE BOUGH BREAKS
, and she covers the new issue of
ROLLING OUT Magazine
!!!
Here are some interview interludes:
What did you like most about filming in New Orleans?
The same thing everyone loves about New Orleans, the bread pudding. It's all the food. It was great. The weather was cool. The people in New Orleans are great. It was a perfect character for the movie.
Are there any similarities between Laura and Regina?
I am strong. I have certainly been through losses like Laura. You try not to let them define you even though they affect you. I think she's someone who doesn't give up and is determined. She's passionate about her work. I am passionate about mine. She's committed and I'm committed. There are themes in the essence of the character that are similar to Regina.
What are Regina's passions?
I have to say, as I grow older I am really more conscious of what my connection is to the planet and people on the planet. I am really passionate about making those better. I am really passionate about my connection to God and where that service lies. I understand you are blessed to be a blessing. I am always trying to hear the voice of discernment about what to do. That is really kind of exciting for me. Instead of waiting to see what I am going to do next, I get to see what God is going to do next.
What keeps you motivated?
I really do love what I do. I haven't been in the workforce in 20 years. I wouldn't know what else to do. I have no work experience. I could probably teach an acting class. Being able to do something that you're passionate about and enjoy, it's such a blessing. It's such a gift. I never take for granted that I am still able to work. As I have gotten older, I know that it sounds like a cliché, but there's so much wisdom that comes. You are honored when you realize it's something to be embraced.
Images of women of all ages and types need to be there for young women. There's beauty in the process of getting older. We are oftentimes bombarded with images of only youth.
What excites you most now?
I am still excited about work. I am now looking at how to bring other projects to life, producing, which I love to do.
I have a doggy business that I am getting off the ground. It's scary to build your own business. It will be a lifestyle brand for dogs. We are starting with doggy bags. It's cute.
-CCG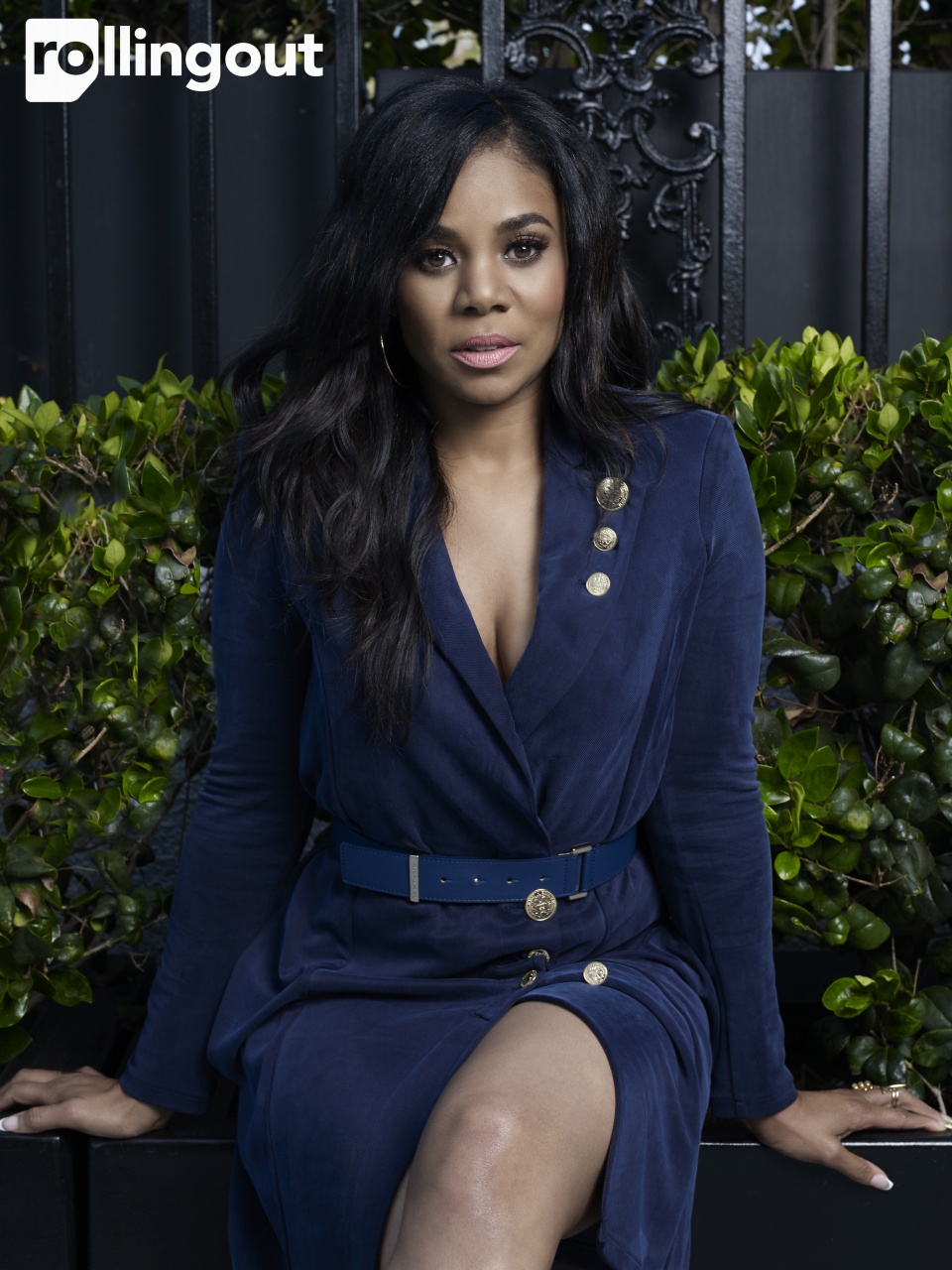 Regina Hall