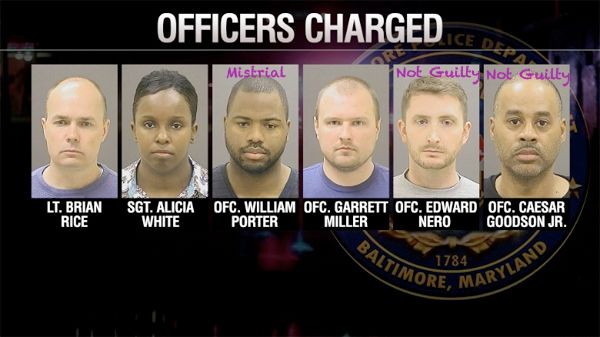 Meet BALTIMORE POLICE Officer CAESAR GODSON Jr. (far right)!!!
On Thursday, June 23, CAESAR GOODSON Jr. became the third BALTIMORE POLICE OFFICER to be tried, and the second to be acquitted of ALL CHARGES in the BALTIMORE POLICE CUSTODY DEATH of FREDDIE GRAY!!!
Of the six charged, Officer Goodson faced the most sever charges: SECOND-DEGREE DEPRAVED HEART MURDER, THREE COUNTS Of MANSLAUGHTER, SECOND-DEGREE ASSAULT, RECKLESS ENDANGERMENT, and MISCONDUCT In OFFICE.
46-year-old Goodson was the van driver accused of giving Freddie Gray the
ROUGH RIDE
that resulted in his severe injuries, and ultimately; his death.
Prosecutors argued Goodson had five chances to provide aid to Freddie after his neck was broken in the back of the van, but failed to do so. Judge Williams said the timeline of Freddie's injuries were unclear and that there "wasn't enough evidence" to hold Officer Goodson responsible of his death.
The
Baltimore Sun
reports Goodson's acquittal will put the rest of the officer's cases into jeopardy:
His [Caesar Goodson] acquittal, which comes after Williams considered the charges for three days, throws the rest of the cases into jeopardy. The other officers charged face similar, but lesser accusations.

Williams said the timeline of Gray's injuries remains unclear, and the state "failed to meet its burden" to present enough evidence to back its assertions.
-CCG
\\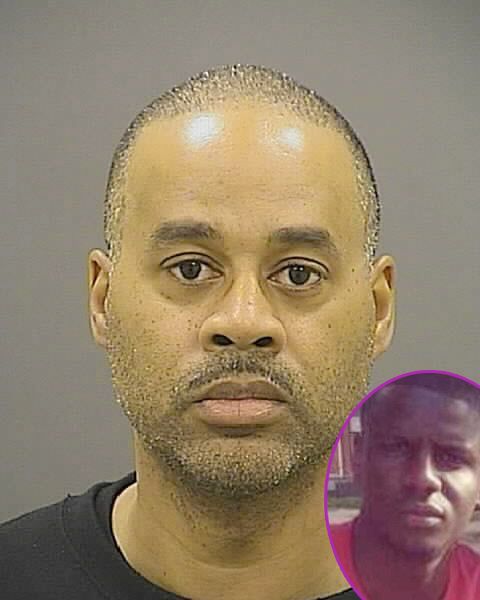 THEYBF