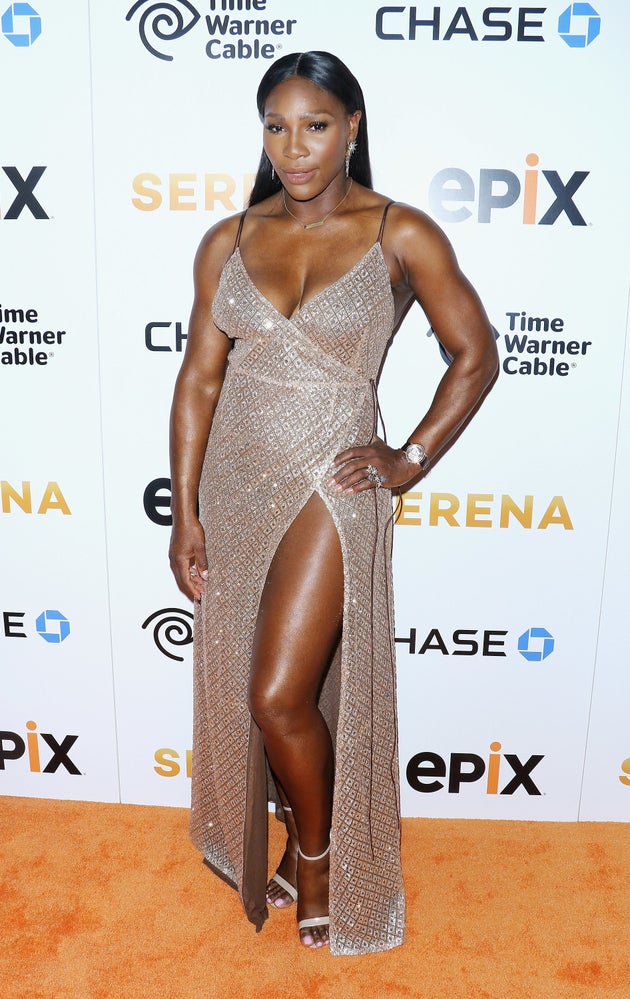 Chocolate-Covered TENNIS Superstar SERENA WILLIAMS is True-Life #BLACKGIRLMAGIC, and; she is OFFICIALLY now the HIGHEST-PAID FEMALE ATHLETE In THE WORLD!!!
Over the past 12 months, SERENA WILLIAMS has earned over $28. 9 MILLION, earning her the right to be named the
WORLD'S HIGHEST PAID FEMALE ATHLETE For 2016
.
By rising to the number one spot, she unseats rival Tennis Player MARIA SHARAPOVA, who has held the title for the past 11 years.
SERENA ranks second among active athletes, behind only
LeBRON JAMES
on Repucom's
CelebrityDBI
, which tracks consumer perceptions of celebrities based on awareness, as well as seven attributes. Her 89% awareness level ranks in the top 3% of the nearly 4,000 celebrities Repucom follows, and she scores highly on the aspiration and influence attributes in particular.
Last year, she inked a
new deal with
JPMorgan Chase
to be one of the faces of
Chase
's Mastery campaign, which highlights the bank's digital products.
JPMORGAN CHASE Head of Sports and Entertainment FRANK NAKANO says;
"There are a number of factors we take into consideration as we're evaluating potential partnerships. Serena's excellence on court, her work in the community and her following in pop culture are a few things that set her apart and are complementary to our brand."
GATORADE
has a long-time relationship with Serena and the brand's parent,
PEPSICO
, expanded their deal last year by using Williams to bring back the PEPSI CHALLENGE, the successful ad campaign first launched four decades ago. Williams now counts more than a dozen brands in her endorsement portfolio, including Audemars Piguet, Beats Electronics, Burlei,
Delta Air Lines
,
IBM
, Kinder Joy, Mini and Wheels Up. Williams also has equity deals with the Home Shopping Network and Mission Athletecare, as well as a small stake in the NFL's Miami Dolphins. Her off-court income is an estimated $20 million,
including bonuses and appearance fees
TOP 5 WORLD'S HIGHEST-PAID FEMALE ATHLETES For 2016:
1. SERENA WILLIAMS
2. MARIA SHARAPOVA
3. RONDA ROUSEY
4. DANICA PATRICK
5. AGNIESZKA RADWANSKA
Get the Full Report on the WORLD'S HIGHEST-PAID FEMALE ATHLETES 2016.
-CCG