RealiTV Star/Entrepreneur EVELYN ALEXANDRA LOZADA covers the new issue of
ROLLING OUT Magazine
!!!
Here are some interview interludes:
What is your day-to-day schedule like?
It's very unpredictable. I am a new mom all over again after 22 years. It's a whole new world for me. So, my day-to-day can be a little crazy. It really depends on how his [Leo] day is going. I always say if he's having a great day, I am having a great day. If he's not having such a great day, then that means I'm not going to have such a great day.
It's always busy. I am always taking him to mommy and me classes and finding things to keep him busy. I live at the zoo. I make time for Shaniece and Carl.
What does Evelyn's free time look like?
I make it a point to get me time two hours a day. That can be anything from just going to breakfast or lunch by myself or with a girlfriend, living at Buy Buy Baby or just going to Target. I do normal things. It's what I enjoy doing. I may even take those two hours to just read in those quiet moments during the day.
Where do you spend most of your time, Arizona or Los Angeles?
Right now, I am in L.A. My life is just about split down the middle with seven months in L.A. and the rest of the year in Arizona.
It's two totally different worlds. Arizona is very low-key; wear your workout gear all day, no makeup and you just roll. It's how I like to be. L.A. is different. We come to LA for work. It's baseball season for Carl. I film a lot of my show, "Livin' Lozada" here.
How are you enjoying being 40? How did you celebrate?
If it were left up to me, I would have stayed home and had a low-key dinner. You will see [on the show] that Shaniece and Teresa [Caldwell], Bow Wow's mom who is one of my best friends, put together a 40th birthday shindig. It's hard to surprise me, because I am very nosy and into everything. I know what is going on and I pay attention.
How do you classify and define a best friend?
First and foremost, I have to be able to fully trust you a thousand percent to allow you into my space with my family. The friends who I call my best friend, I can count on one hand. I only have a few and they are generally trustworthy. What I've experienced throughout the years are friendships that you grow out of, things happen. I trust my girlfriends with anything I talk to them about. They have been really supportive of everything I have gone through. The ups. The downs. The good. The bad. That's important to me.
-CCG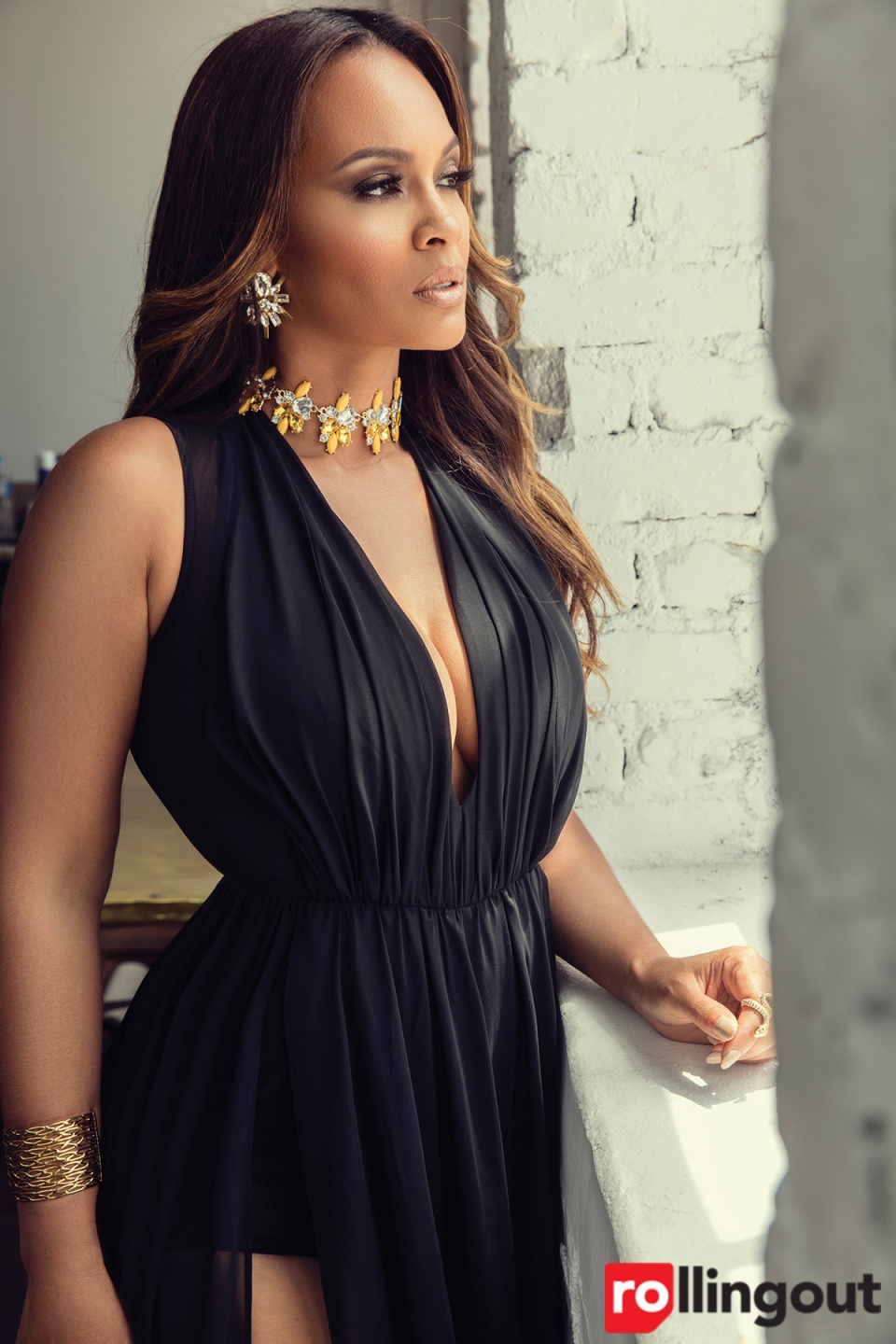 Evelyn Lozada