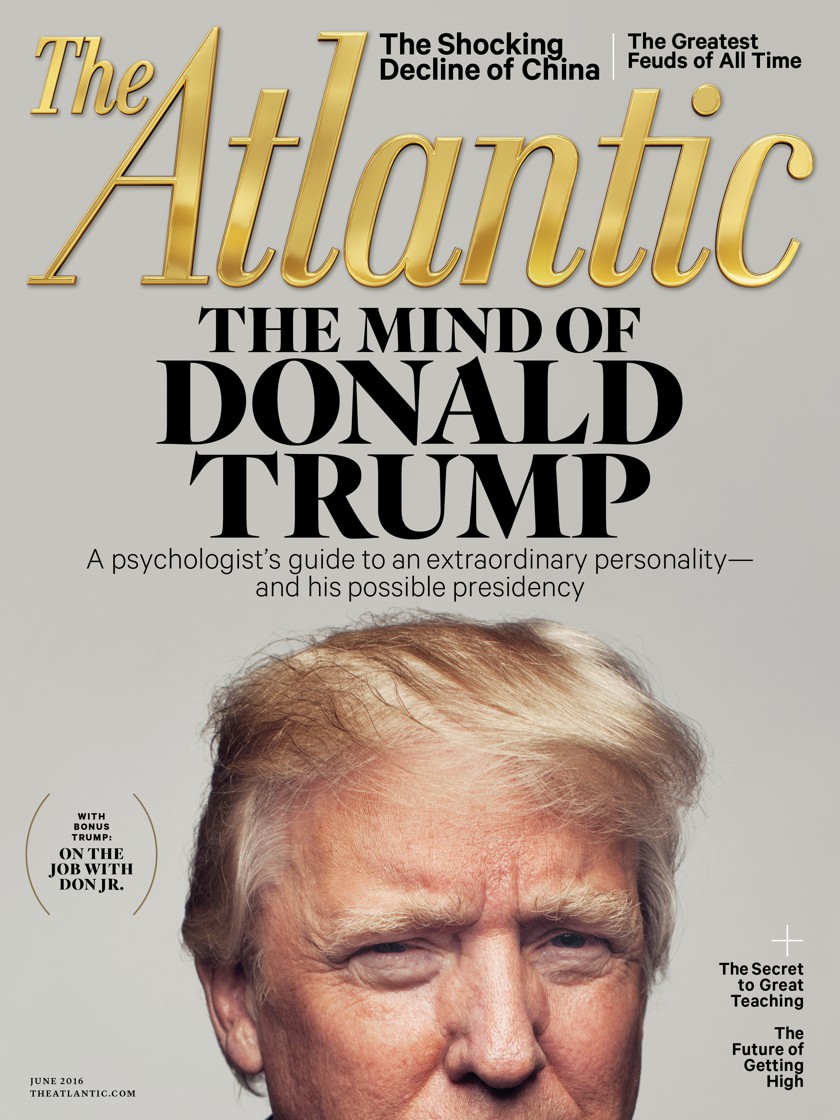 If you, u, You, U, or, YOU did not believe it before, you certainly now DO believe that REPUBLICAN PRESIDENTIAL Candidate DONALD JOHN TRUMP is REAL, and; he has a very legitimate shot at being elected the 45th PRESIDENT Of The UNITED STATES Of AMERICA!!!
However; have YOU ver wondered what makes Donald Trump so very DONALD TRUMP???
Have you ever wondered what Donald Trump is like during his private time when he is not being DONALD TRUMP for the public???
ATLANTIC Contributor/NORTHWESTERN UNIVERSITY Department of Psychology Chair
Dr. DAN P. McADAMS
has done the heavy lifting and chiseled away at the heavy matter to take us on a trip inside
The MIND Of DONALD TRUMP
.
-CCG