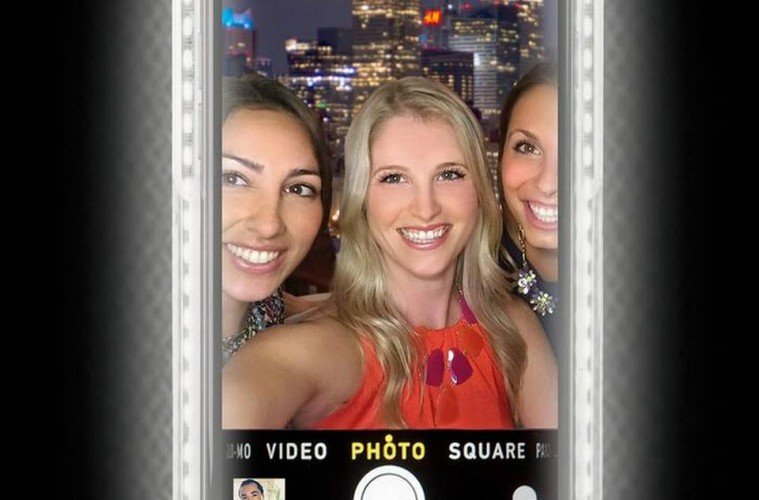 Ask any expert selfie taker what's most important to element to taking perfect pictures and you'll likely hear all about the merits of good lighting!!!
Unfortunately, professional lighting is seldom available when we're snapping cellphone photos — especially in dimly lit places like bars and restaurants — which is why the term "selfie" often translates to "unflattering photo." Until now, that is, and the invention of the SelfieLit phone case a more efficient alternative to the pricey lumeecase.
SelfieLit is the first phone case for the selfie generation. With the help of LEDs, it illuminates a phone's front-facing camera, allowing users to FaceTime, Skype or take pictures even in the darkest places and, reportedly, still look fabulous.
With a list of celebrity fans that includes Oprah Winfrey and Kim Kardashian, every one loves good lighting.
-CCG
ANS