Singer/Songwriter/Musician/Producer ERYKAH BADU graces ISSUE #103,
The PRODUCERS ISSUE;
of
FADER Magazine
!!!
Here are some interview interludes:
On some of the feedback that she received as a result of her recent TWITTER Monologue on schoolgirls wearing skirts to their knees::
"I was reporting, I was not supporting. It's possible to understand the psyche behind behavior without condoning the behavior. I don't have anything to apologize for. I don't mean to take anything back...Expressing our pain and anger for something can make us very delicate. I'm very sensitive about it now—more than before. My whole objective is to create a dialogue. That's always my main goal...I really enjoy writing

and being able to get words out of my mind in a clear way, and I get to do that when I go on Twitter. I can push send knowing that I've clearly communicated what I was trying to say. I just pretty much tweet spontaneously. I view myself as an artist and an intellect, a sociologist, a self-scientist—meaning that I test my own theories by having conversations with others. It's part of my job. It's who I am, it's what I do."
On Donald Trump and the various walls, physical and attitudinal, that he threatens to build:
"Oh, I don't believe in any of that sh*t," she says.

"The walls?"

"Politics. I don't know how much we have a say…It's a show, it's a game. On the smaller scale, I think that your city reps and district reps are very serious about what they're doing, and then when they get up a little higher it becomes a show. Everybody gets kinda turned out."

"This is the craziest sh*t I've ever seen in my life. Is this real? But"—cryptically, with a shrug—"it will become a reality, if that's what the plan is."
On anticipating social unrest and the #BLACKLIVESMATTER Movement:
"I felt it coming on. I was really feeling a strong affinity toward writing about what was going on around me. And I actually wrote about what's happening right now in [2008's New Amerykah Part 1]. So I don't feel the need to write it now, because I got it out...We can organize like a m*therf*cker when police beat us up. But can we organize to stop black-on-black crime, or poor-on-poor crime? Because, you know, poor is the new black. You don't have to be black now."
On Dallas and the Blues:
Much of this sensibility, she says, she owes to the absurdity that backlights the blues, one of Dallas's great cultural inheritances. "That's my roots," she says. "We have a part of Dallas called Deep Ellum. Deep Ellum was a deep, rich blues part of town. It's a dying art," she says, but not at all wistfully. "It's fine. It's the way things are, and you evolve or you die."



-CCG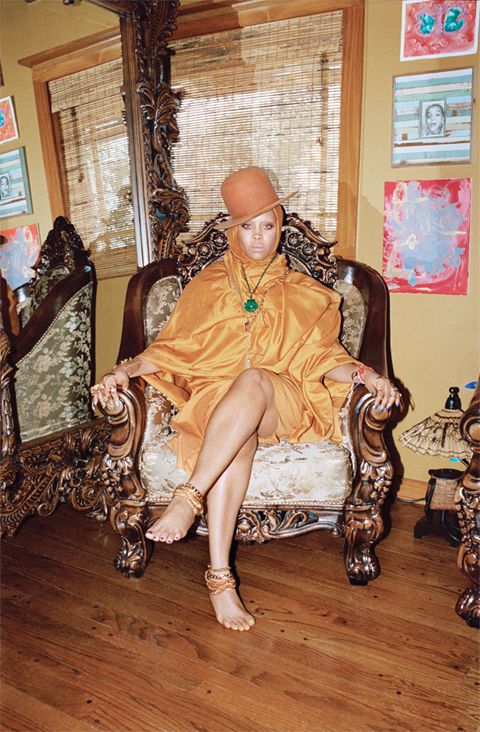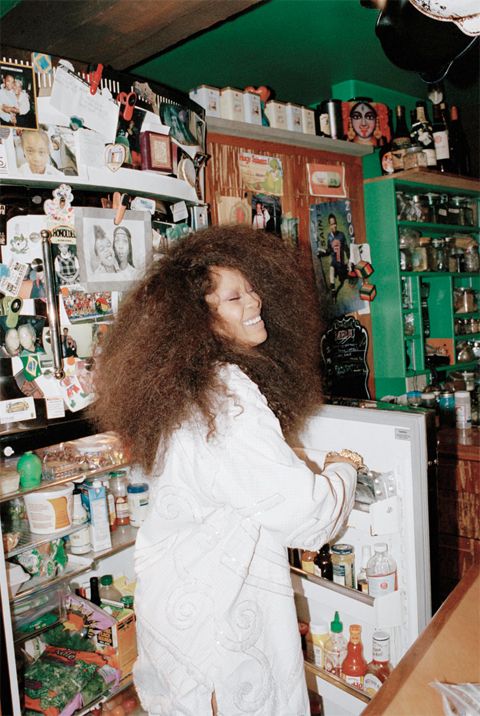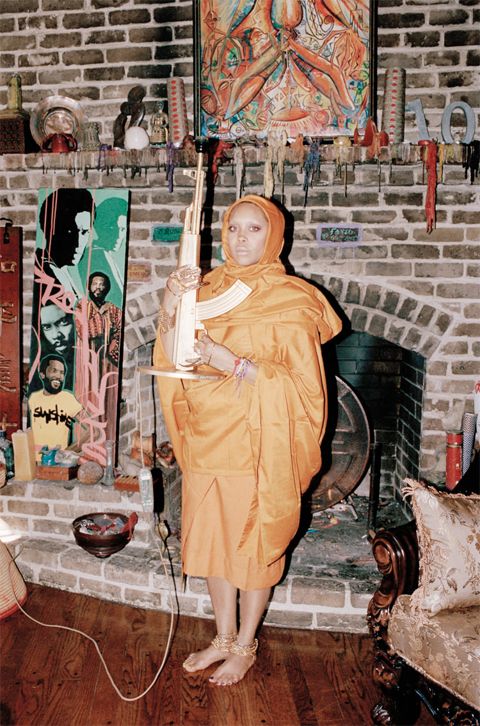 THEYBF