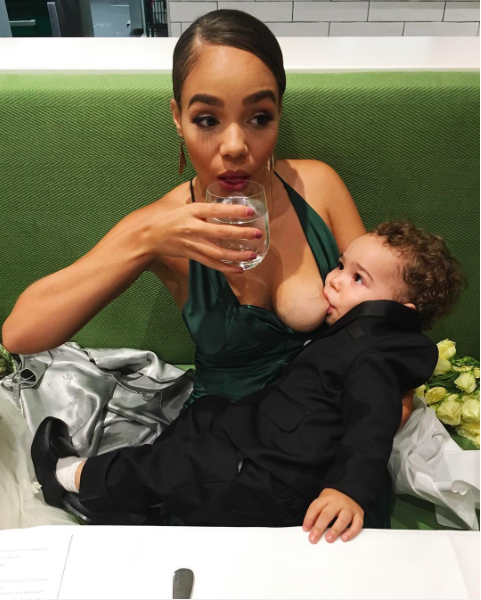 Meet 21-year-old Blogger HADDAS ANCLIFFE and her 18-month-old baby boy!!!
Dressed in an emerald green, floor-skimming satin dress with her hair swept back in a wet-look chignon, Haddas Ancliffe looks every inch the stylish wedding guest as she poses for a picture. But the blogger wasn't the only one making an appearance in the snapshot, as the new mum was also joined by her 18-month-old son, who she was breastfeeding at the time.
'Just me and my baby having a drink (Gotta do what you gotta do, wedding or not)' the 21-year-old blogger, who goes by the name Dahsi, wrote captioning the Instagram shot with the hashtag #NORMALIZINGBREASTFEEDING.
Since posting the candid snap has been liked 2,619 times and received over two hundred comments many praising the mum for highlighting the normality of breastfeeding.
-CCG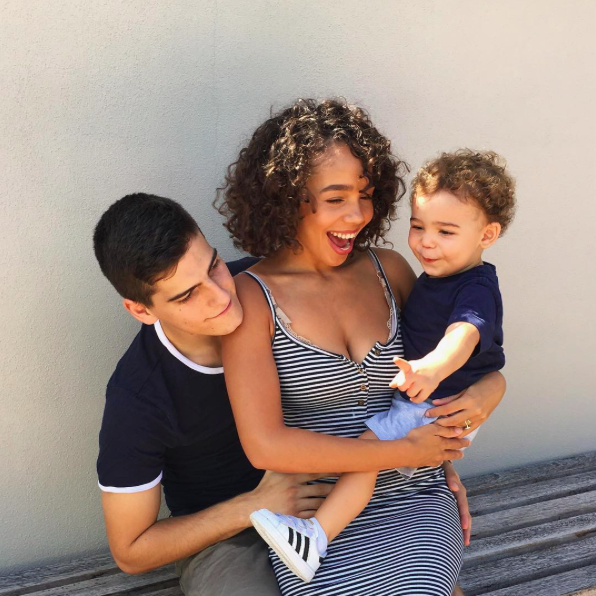 ANS