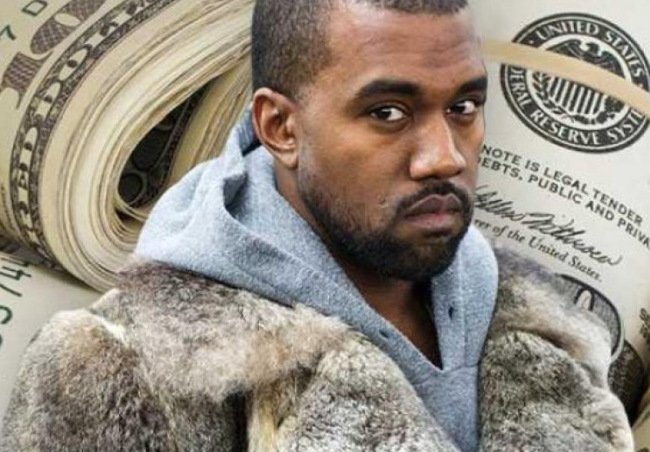 Most rationally-thinking people would probably NOT have any sympathy over KANYE WEST claiming to be $53 MILLION in DEBT!!!
What Mr. WEST is CLAIMING to be DEBT
is probably just the amount of money he's sunk into his clothing line. Money he's yet to recoup and thinks that's debt.
The site CelebrityNetWorth still has his estimated net worth listed at $145 million, so he's doing just FINE….until he reads the priceless comments that are absolutely tearing him to shreds on GO FUND ME: GET KANYE WEST OUT Of DEBT.
ENJOY some of these jewels:
"Taylor Swift is worth over $200 million and makes $80 million a year. Maybe you shouldn't have been such a douchebag to her you Walmart hobo"
"Please….How about you suck the implant out of your wife a$$ and auction it off…..What an Idiot"
"This might, literally, be the dumbest thing I've ever seen. Congratulations. You're what's wrong with the world."
"If one person donates one red cent, they should be punched in the face!"
"The world does not owe that no-talent a$$ clown a living. All he can do is chant in a monotone about banging white girls who want nothing to do with him. Get a JOB, sir. Earn your living like real men do."
"Maybe you can sell your testicles? Not like you should reproduce anyways."
"lmao Karma is B*itch. I leave two farts and a burp"
"If he will fight Justin Bieber to the death, I will give $1000 to the winner."
"I lost my damn Neosporin. If Kanye comes to my house and finds my Neosporin, I will donate $500 to this page. This is a promise."
-CCG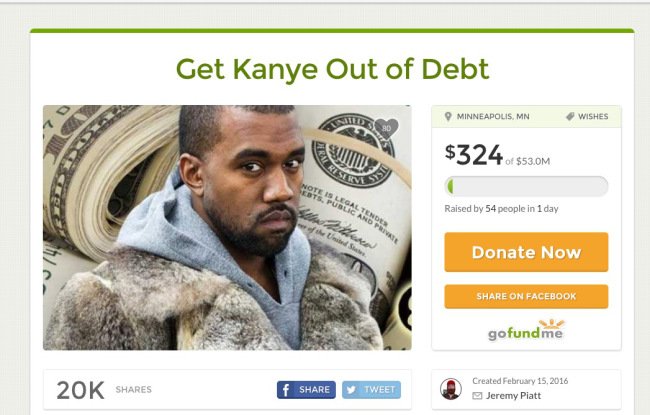 ANS