Meet 106-Year-Old Chocolate-Covered WASHINGTON, DC Resident, Mrs. VIRGINIA McLAURIN!!!
A few days ago, VIRGINIA McLAURIN won the
ALL-INTERNET EVERYTHING AWARD
when she visited the WHITE HOUSE for a meeting with President and First Lady BARACK and MICHELLE OBAMA.
Back in 2013, she was honored for her volunteerism of up to 40 hours a week with students with severe mental and physical disabilities.
That's when she said she only had one more wish on her bucket list: To meet President OBAMA
And here we are, three years later. Ms. Virginia danced her way into the White House a few days ago as she was invited to the White House's 2016 Black History Month celebrations.
Mrs. VIRGINIA McLAURIN told POTUS & FLOTUS;
"I thought I would never live to get in the White House, and I tell you, I am so happy. A black president. A black wife. And I'm here to celebrate black history."
-CCG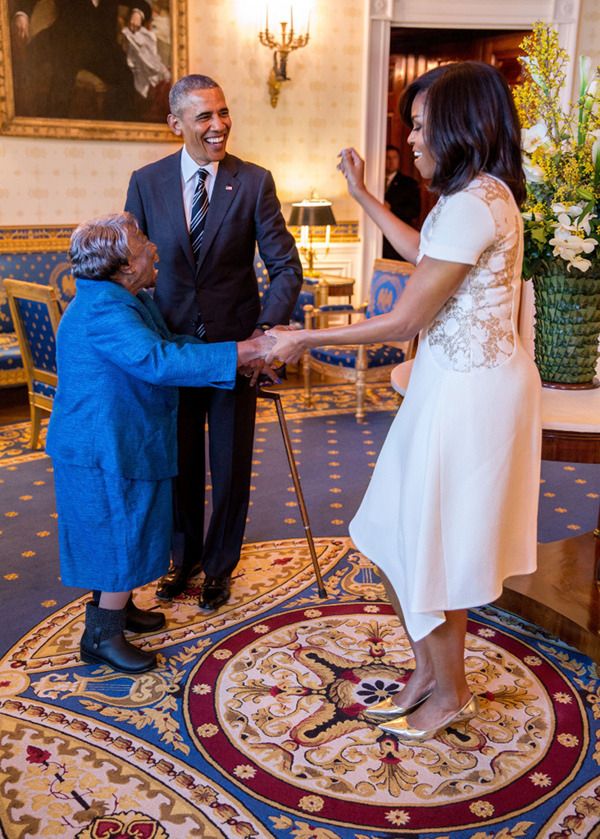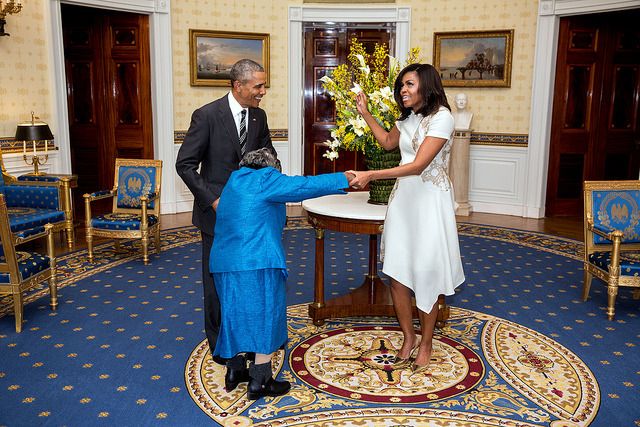 THEYBF