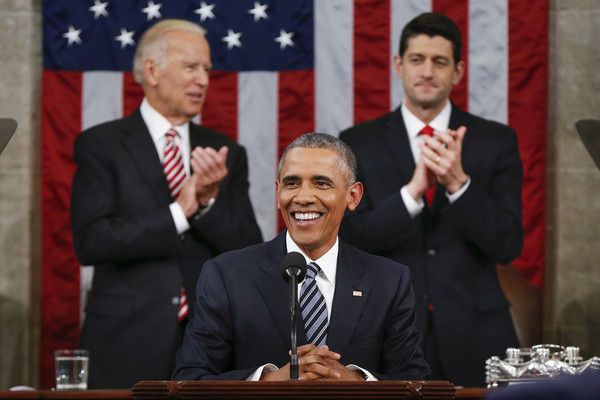 In case you missed it, last night POTUS #44 BARACK HUSSEIN OBAMA gave his final speech to the joint houses of the UNITED STATES CONGRESS - The 2016 STATE Of The UNION ADDRESS!!!
Yours Truly CCG is pretty sure it was a major topic of discussion at Team Meetings and around the water cooler today at your various places of work and play.
However, before you respond to that next group text, or; before you head into the office on tomorrow, NATASHA and the really good folks over at THEYBF have the
TOP 5 MOST IMPORTANT THINGS YOU NEED To KNOW About PRESIDENT OBAMA'S LAST STATE Off The UNION ADDRESS
:
1. President Obama laid out facts, with numbers, showing once again that he absolutely improved the economy. But it pained Republicans to clap for him.


Obama was handed a pile of ish right as he took office, and now he's made a huge difference in the turnaround of the economy.


2. Speaker of the House Paul Ryan irked the internet.


If you were on BLACK TWITTER or really any social media last night, you saw folks going IN on new Speaker Paul Ryan. While he was all smiles shaking the President's hand at the beginning, his face was on smug, RBF status majority of the time like he's just full of hurt tea.


3. President Obama threw shade (and rightfully so) within the first 60 seconds of his speech.


"Tonight marks the eighth year I've come here to report on the State of the Union. And for this final one, I'm going to try to make it shorter. I know some of you are antsy to get back to Iowa."
After making light of the fact some of the folks in the room need to get back on the campaign trail instead of sitting there listening to the current President, the room broke out in a few hurt
laughs
. Obama responded by saying they could also talk to him on the way out...he could give them some pointers. BLOOP.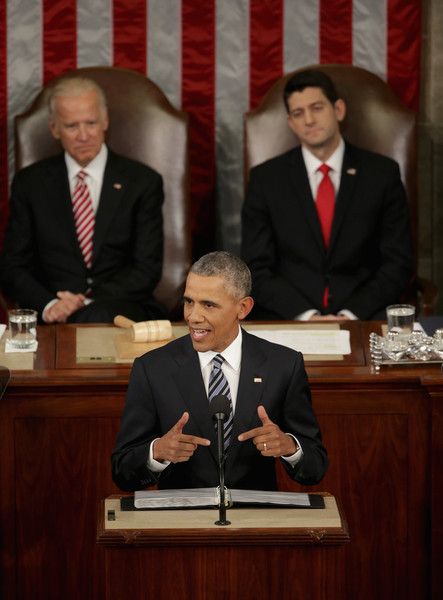 4. President Obama & VP Biden have the best POTUS - VPOTUS relationship ever. And they're on the road to cure cancer.


"Last year, Vice President Biden said that with a new moonshot, America can cure cancer. Last month, he worked with this Congress to give scientists at the National Institutes of Health the strongest resources they've had in over a decade. Tonight, I'm announcing a new national effort to get it done. And because he's gone to the mat for all of us, on so many issues over the past forty years, I'm putting Joe in charge of Mission Control. For the loved ones we've all lost, for the family we can still save, let's make America the country that cures cancer once and for all."


VP Biden recently lost his son
Beau
to cancer. Not only was President Obama right by his side as his
rock
during the hardest times, but he just appointed "Uncle Joe" as "mission control" over creating initiatives to finally cure cancer.
5. President Obama has everybody adding the phrase "peddling fiction" to their vocal.


"Anyone claiming that the economy is in decline is peddling fiction."


Enough said.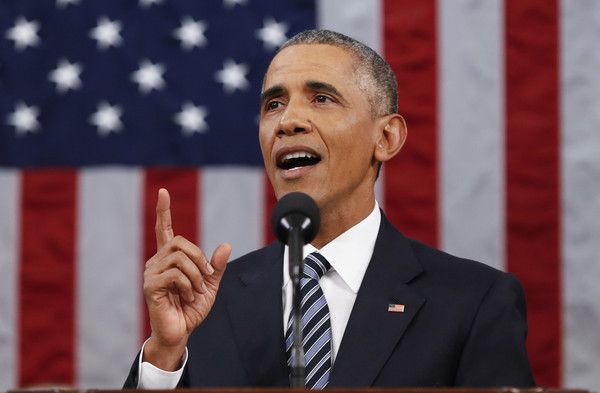 -CCG