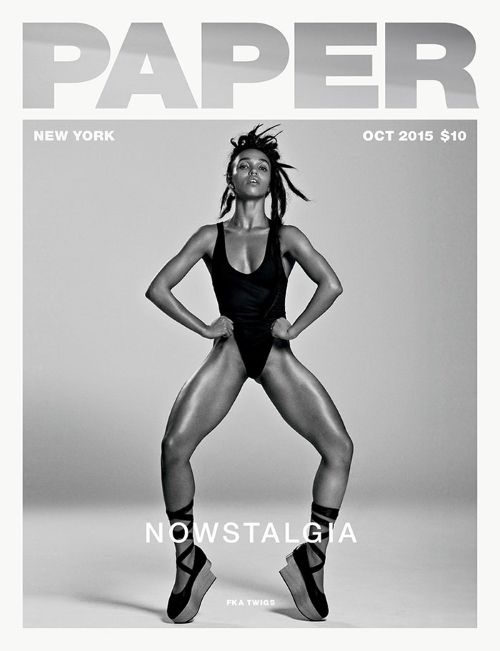 UK Singer/Songwriter/Dancer/Producer/Model
FKA TWIGS
covers the October 2015 issue of
PAPER Magazine
!!!
Here are some interview highlights:
On cultural appropriation:
With Vogue, it's because I've done the roots properly. I made friends with a guy called Derek Prodigy, and I said, "Will you show me some moves?" So I got a studio, and I started going to Kiki balls [an entry-level vogue subculture], dancing a little bit, but not competing. I've never done a battle, because I'm not good enough yet. If I went and walked in a ball, I'd get chopped. You have to freestyle for so long, sometimes for 15 minutes. It's been two years and I can probably only do two and a half minutes. And then I'd be like, [imitates drowning person] "Sorry, I ran out of moves!"
On hanging with Prince:
Probably Marlon Brando or someone like that. Even then, half those people were dead, so I knew the limitations of that relationship. I've never had that, "Oh my god, I've gotta wait backstage!" There is one person: I met Prince when he did a little show at Paisley Park in Minneapolis, where I supported him. I was a little bit like, "Wow. I met Prince." Because he is, obviously, so epic. But even then, he just gave me some black currant juice and we played table tennis.
On having babies:
I'm quite traditional. You know that saying, "You can take the girl out of the country but you can't take the country out of the girl"? I grew up in Gloucestershire, and there's a certain format that people fit into. And I'm actually quite happy with that format. I'm quite happy to say, "Go to school, work hard on your GCSEs, do your A-Levels, get married, have children. Send your kids to a nice school. Make sure you're in the right catchment area."
-CCG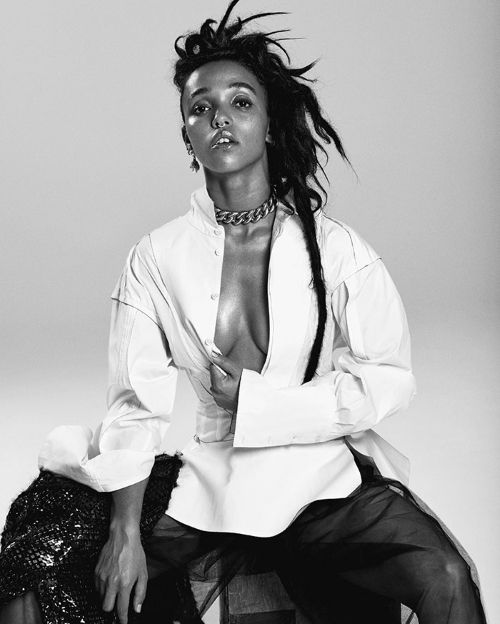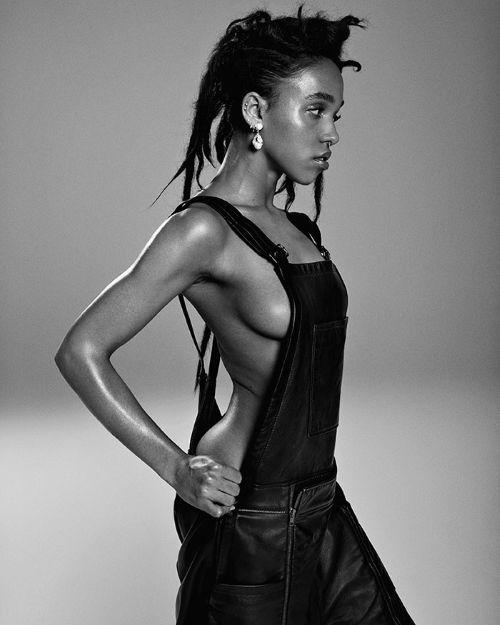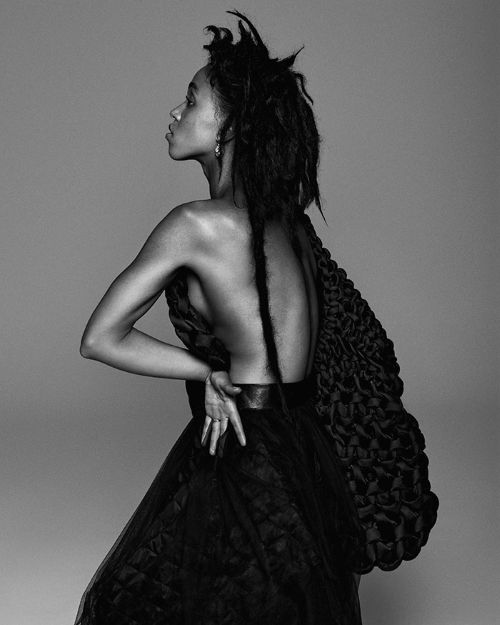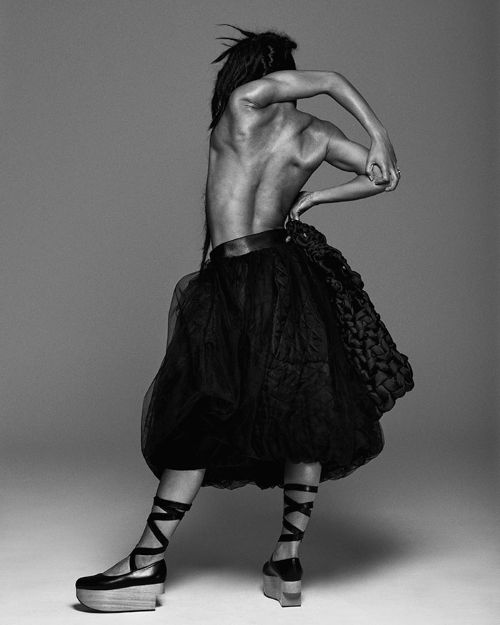 THEYBF