Earlier today, Friday, July 10, the entire world watched as the state of SOTH CAROLINA officially removed the CONFEDERATE BATTLE FLAG from the property of the SOUTH CAROLINA CAPITOL!!!
CNN
reports this morning at 10:00 AM EST, all eyes were on the state of South Carolina while the Confederate flag was officially removed from state grounds.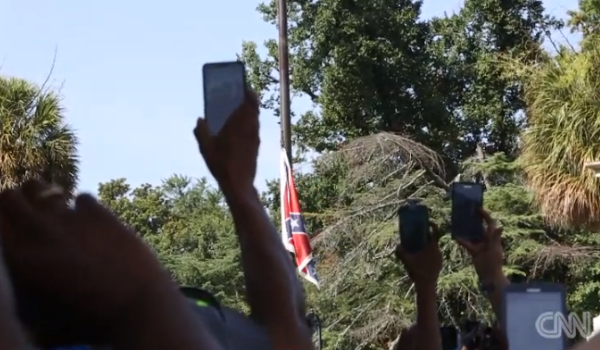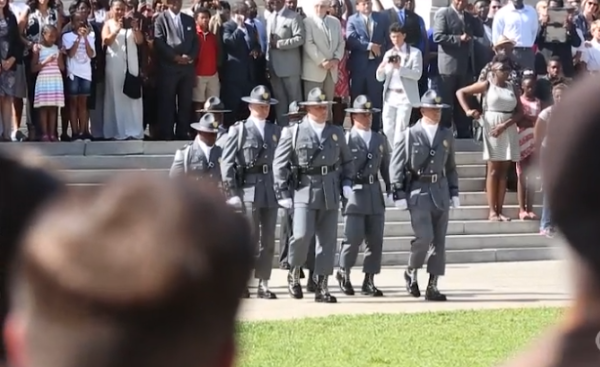 On the heels of the NORTH CHARLESTON, SC, Shooting Death of WALTER SCOTT by NORTH CHARLESTON POLICE Officer MICHAEL SLAGER, and the CHARLESTON CHURCH MASSACRE, during which 9 lives were taken by 21-year-old DYLANN ROOF at the EMANUEL AME CHURCH; the focus on race has now encompassed the Confederate flag, and it's removal has made headline news around the globe.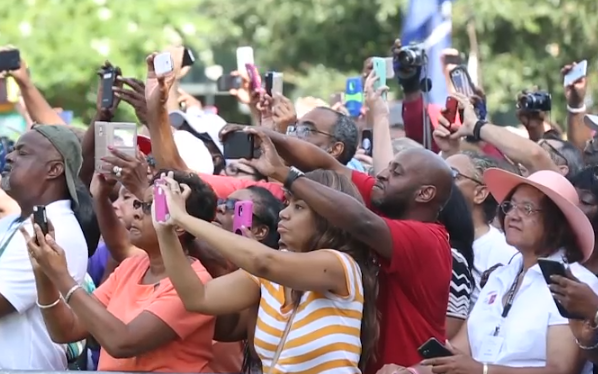 President BARACK OBAMA tweeted
"South Carolina taking down the Confederate flag - a signal of good will and healing, and a meaningful step towards better future."
The officers handed the flag to one of the state's two black Cabinet-level officials, DEPARTMENT Of PUBLIC SAFETY Director LEROY SMITH, who had the flag taken to a nearby state military museum where it will be exhibited.

The symbolic removal happened one day after SOUTH CAROLINA Gov. NIKKI HALEY, who argued for the flag's removal after the Charleston Church Massacre, signed the bill calling for it to come down.

Going forward, the NAACP says this weekend, it will move to lift its 15-year economic boycott against South Carolina during their national convention in PHILADELPHIA, PA.

#TAKEItDOWN and #KEEPItDOWN
-CCG
South Carolina taking down the confederate flag - a signal of good will and healing, and a meaningful step towards a better future.

— President Obama (@POTUS) July 10, 2015
THEYBF