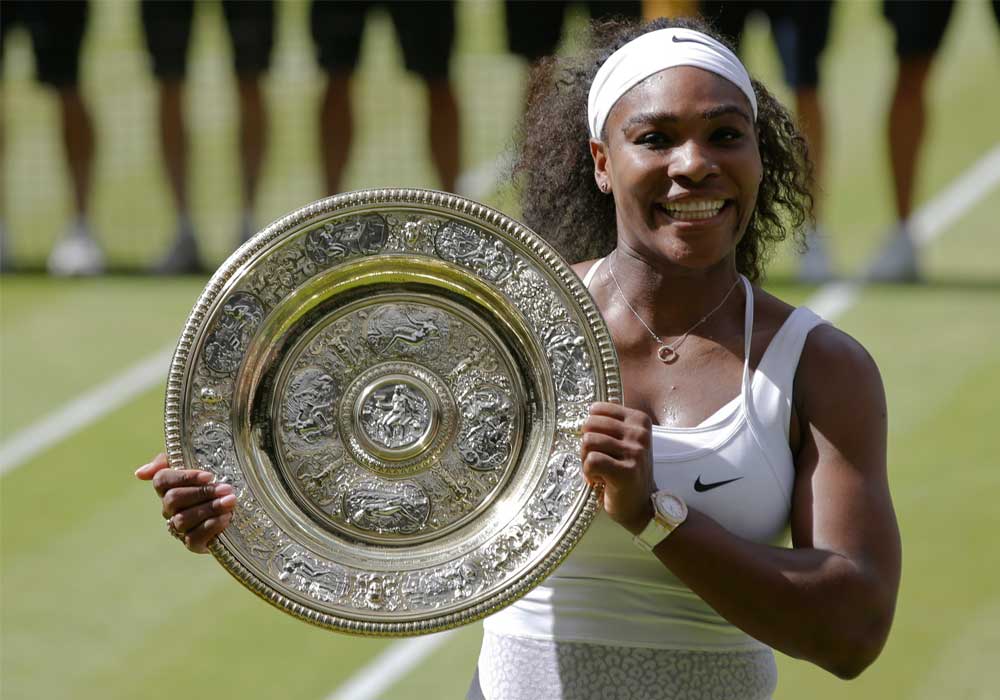 CRAZY COOL GROOVY CONGRATULATIONS to Chocolate-Covered TENNIS Supernova SERENA WILLIAMS for her 6-4, 6-4 straight-set victory over GARBINE MUGURUZA earlier today at the ALL ENGLAND LAWN TENNIS CLUB in LONDON to win the 2015 WIMBLEDON WOMEN'S SINGLES CHAMPIONSHIP!!!
2015 marks her sixth WIMBLEDON title and overall 21st GRAND SLAM.
SBN
reports in 2015, she has won the AUSTRALIAN OPEN, FRENCH OPEN, WIMBLEDON, and now needs only to be victorious at the upcoming 2015 U.S. OPEN to capture the first full calendar Grand Slam since STEFFI GRAF in 1988.
2015 Wimbledon also marks her fourth straight major title since winning the 2014 U. S. OPEN.
At age 33, Serena Williams has become the oldest winner of a major title in what is recognized as the OPEN ERA.
-CCG
Photo
Photo