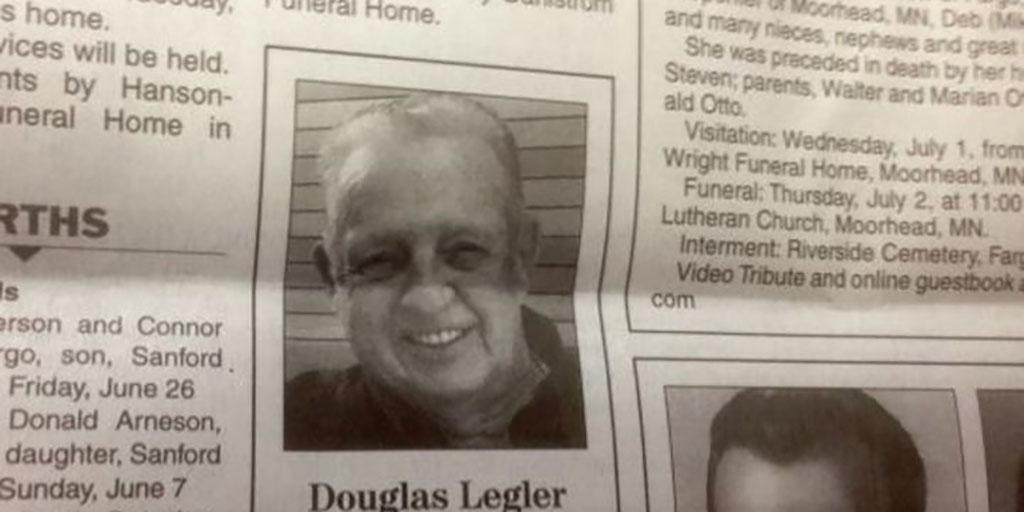 Add this to the list of misunderstood things that we have received from FARGO!!!
PLAYBOY
reports FARGO, ND, has now has given us: a two-word obituary, lovingly penned to honor former NORTH DAKOTA resident DOUGLAS LEGLER.
The announcement appeared in daily newspaper The
FORUM Of FARGO-MOORHEAD
and simply states;
"Doug Died."
We can only hope that Doug got a eulogy that was considerably longer.
R.I.P. Bro. DOUGLAS LEGLER.
PEACE, LOVE, And BLESSINGS;
-CCG