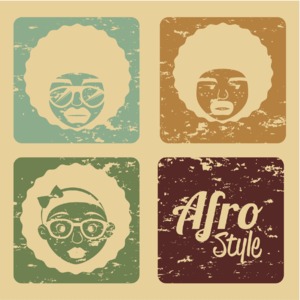 HAPPY HUMP DAY!!!
SOUL TRACKS
Editor
L. MICHAEL "LMG" GIPSON
drops another hand-clappin', foot-tappin', body-movin', soul-groovin' concoction that is volume one of a brand-spankin' new summer mix series,
LMG: THE SOUL ECLECTICS MIX - SOULFUL SUMMER: VOL. 1 - DAYLIGHT
.
Yours Truly CCG hopes that you are free for the next 3 hours or so, 'cause; you will seriously not be able to concentrate on anything else!!!
HAPPY SOULFUL SUMMER DAYLIGHT HUMP DAY FUNK DAY!!!
PEACE, LOVE, And HUMP DAY FUNKY BLESSINGS;
-CCG
LMG Soul Eclectics: "Soulful Summer, Vol. 1 - Daylight" Playlist:
Party: Soulful House Meets Acid Jazz (starts: 00:49)
1) Karma (ft. Terrance Downs - Soul Love Edit) – Urban Sound Lab
2) Soul Glow (Extended House Mix) – Paul Vincent
3) Smoking Mirrors (ft. Karma Stewart) – PPP
4) Prism of Light – Katie Leone
5) Always There (The Apple Scruffs Edit) - Incognito
6) Mighty Real 2011 – BSlade
7) Lovin' Is Really My Game (Silk Mix) – Ann Nesby
8) Henry's Roller Disco Mix – Various Artists/Henry Greenwood
9) Ride Like The Wind (Henry's Lost Disco Mix) – Christopher Cross
10) This Place Hotel (The Apple Scruffs Edit) – Michael Jackson
11) Thriller (The Reflex Halloween Disco Edit) – Michael Jackson
12) Runnin' Away (ft. Martin Luther) – Miguel Migs
13) Spaces & Places (ft. Fertile Ground) – Mitchell and Dewbury
14) Hi5: Taking Me Higher (ft. Lisa Taylor) – Kejam
15) Got To Let It Go – Angela Johnson
16) Do What I Do (ft. Omar – Renegades of Jazz Remix) – Positive Flow
17) Let It Go (Tall Black Guy Remix) – Temika Moore
Hip Hop Soul Meets Old School Soul (1:44:11)
18) Never Knew – Sampson for President
19) Not My Day – Keith James
20) Be Your Baby – Honey LaRochelle
21) Touch (ft. Monet & Eric Roberson) – Collette
22) By Your Side — Melanie Durrant
23) Here – Alessia Cara
24) Tainted (ft. Dwele) — Slum Village
25) Love & Appreciate — Murs
26) Untitled (ft. Musiq Soulchild) – Driis
27) Ethiopia (ft. Sid Sriram) – Damani Nkosi
28) Love and Friendship – Malice and Mario Sweet
Old vs. New UAC Soul (2:08:19)
29) Taboo – ConFunkShun
30) It's A Shame (cover) – Raphael Saadiq
31) Wait – Laurone Mclendon
32) Always Be – PJ Morton
33) Figure It Out (Live) – Allen Stone
34) Prior To You (ft. Tank) – Tyrese
35) That's Alright With Me – Andreya Triana
36) Surrender the Pretender – The Rebirth
37) Pots of Gold – Mamas Gun
38) Really Love – D'Angelo