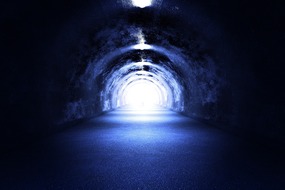 HAPPY HUMP DAY!!!
L. MICHAEL GIPSON of
SOUL TRACKS
drops a new musical masterpiece of epic proportions.
It's been a few months since his last concerto on the 1s and 2s, so; the Brotherman decided to make up for lost time with
LMG: SOUL ECLECTICS - LATE SPRING DRIVE
.
Get your boogie body ready for some SOUL, FUNK, JAZZ, GOSPEL, HIP HOP, HOUSE, and ... well, you get the point.
HAPPY LATE SRPING DRIVE HUMP DAY FUNK DAY!!!
PEACE. LOVE, And HUMP DAY FUNKY BLESSINGS;
-CCG
The Electic Groove Machine (starts: 00:49)
1) Nu – Idesia
2) Prototype (starRo Bossa Edit) – OutKast
3) Let It Go – Shaun Escoffery
4) In Your Clouds – MNEK
5) I Will Not Let You Go – Carmen Hendricks
6) All I Wanna Do – D'Sound
7) Being Thru The Eyes of a
Child
(Prelude) – The Rebirth
8) Fragments – Conya Doss
9) The Other Side – Alex Isley
10) Alright – Jordan Rakei
11) Reach Out – Mad Satta
12) West Coast – Kandace Springs
13) (A)gain – Def Sound
14) This Is Coming To – The Rebirth
15) Smile (feat. Jata) – SoulParlor
16) Anyway – ASH
17)
Numbers
and Steel – Electric Wire Hustle
18) Be Free – J. Cole
The Neo-Blues Movement (1:12:21)
19) #HoodLove – Jazmine Sullivan
20) Gimme All Your Love – Alabama Shakes
21) Redemption – Samm Henshaw
22) You Don't Know — Jill Scott
23) Wish I Had Answered (new version) – Mavis Staples
24) House of the Rising Sun — Kimberly Nichole
25) Run Around — Michael McArthur
26) My Heart – Lizz Wright
27) Walk The Line – Ben L'Oncle Soul
Old Soul Made New (1:46:23)
28) No Lie – Sensere
29) Miss You (No More) – Jimmie Reign
30) Gold – Andreya Triana
31) On The Ground – Meaghan Maples
32) Another Day – Jamie Lidell
33) Wake Up To Your Love – Malted Milk & Toni Green
34) You Give Me Something – James Morrison
35) California Roll (ft. Pharrell & Stevie Wonder) – Snoop Dogg
36) I Wanna
Love You
– Jussie Smollett
37) On Our Way –
Christina
Aguilera
38) California Dreaming – Sia
Evening Drive (2:27:01)
39) Love Happens – Teri Tobin
40) You're My Girl – Kenny Lattimore
41) Can't Stand – K. Avett
42) Charge (ft. Anthony David) – Carmen Rodgers
43) The Line (ft. Darien Dean & Erik Truffaz) – Isma Hill
44) Watch Out – Tawiah
45) Moments (ft. Darien Dean & Mr. E) – Isma Hill
46) Let It Flow (ft. Kay - The Foundation) –Six Minutes Til' Sunrise
47) Get It Right – Teedra Moses
48) Can We Talk – Jamie Foxx
49)
Sweet
Life – Frank
Ocean
50) Mona Lisa (Live Acoustic) – Jazmine Sullivan
51) Be Free (Live - J. Cole cover) – Faith Evans