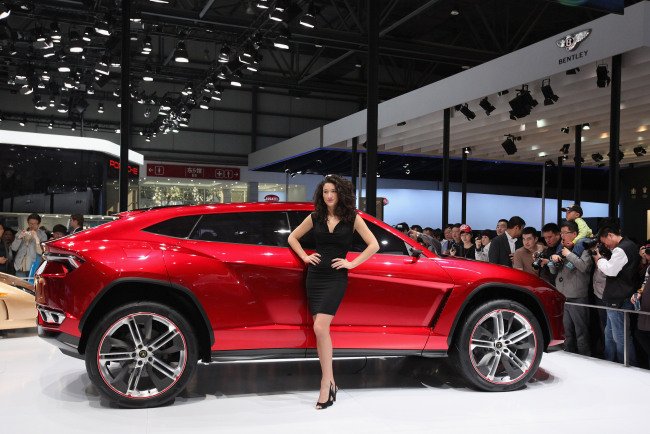 The Lamborghini SpA Urus sport-utility concept vehicle is seen during the 2012 Beijing International Automotive Exhibition at China International Exhibition Center on April 25, 2012 in Beijing, China. More than 2,000 automotive enterprises from 14 countries and regions participated in the 2012 Beijing International Automotive Exhibition from April 23 to May 2.
LAMBORGHINI
is one of the most iconic automobile manufacturers in the world, best known for their Italian race cars!!!
The name 'Lamborghini' is synonymous with speed, yet nothing in this world is sacred. We live in a world where traditions die out like the California Condor, and thus Lamborghini is officially rolling out an SUV because wealthy oil barons in the middle east need a place to put the carseat that holds their wealthy infant oil barons.
That's right - a Lamborghini SUV is confirmed for production in 2018, and it will ship to the United States, China, UK, Middle East, and select parts of Europe.
BLOOMBERG
says;
"Automobili Lamborghini SpA will build a new high-performance sport utility vehicle in Italy that may double the size of the supercar brand, after reaching a deal on tax breaks with Prime Minister Matteo Renzi's government, said people familiar with the matter.
Lamborghini met several times in the last few months with representatives of the Italian government before making a final decision on the production of the SUV, people familiar with the matter said earlier this month. To cut costs, the chassis and other key components are set to be produced at Volkswagen AG factories, such as a plant in Bratislava, Slovakia, where the frame for the Porsche Cayenne SUV is made, the people said."
BUSINESS INSIDER
says;
"In exchange for Lamborghini's plan to hire as many as 500 people, [Prime Minister Matteo] Renzi's government will grant as much as 80 million euros ($87 million) in tax breaks and other benefits to expand production in Italy, they wrote, citing unnamed sourced with knowledge of the deal.
"[Parent company] Audi is seeking to broaden Lamborghini's lineup beyond two-seat supercars, which have limited appeal in emerging markets such as China, where road conditions can be poor."
-CCG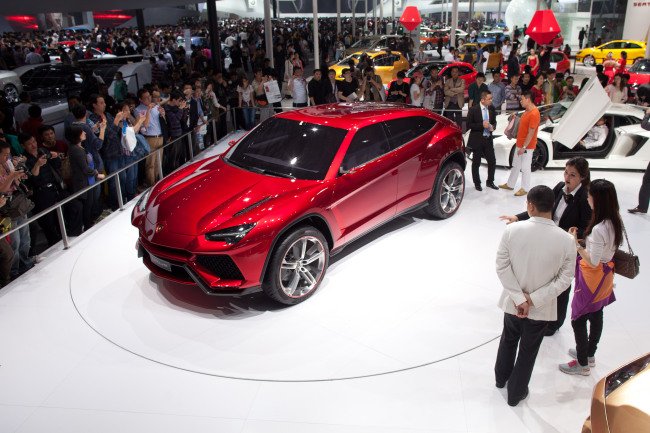 ANS