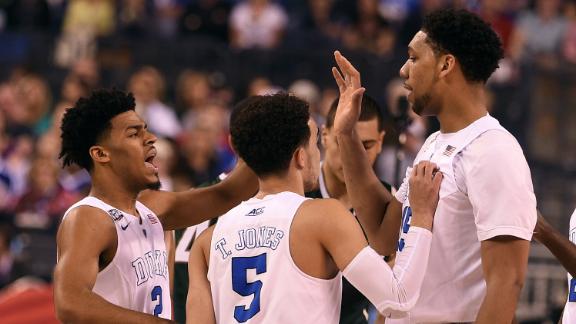 Tonight, DUKE BLUE DEVILS Head Coach MIKE "Coach K" KRZYZEWSKI will lead his team into battle against Head Coach BO RYAN and the WISCONSIN BADGERS in pursuit of the 2015 NCAA DIVISION I MEN'S BASKETBALL CHAMPIONSHIP at LUCAS OIL STADIUM, in INDIANAPOLIS, IN!!!
If Coach K and the BLUE DEVILS are successful, this will be his fifth NCAA Title as head coach at DUKE.
According to MYRON MEDCALF and C.L. BROWN, this is why DUKE will emerge victorious.
-CCG