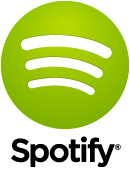 WALL STREET JOURNAL
reports that
SPOTIFY
is now worth more than the U.S music
industry!!!
They recently acquired $400 million more in funding, which made their worth skyrocket to $8.4 billion.
The recording
industry is
reportedly
worth about $6.8 billion
Spotify also topped their competitor Pandora, who ranks below them with a worth of $3.5 billion. The service needs the cash to fund their business
model
where artists and rights holders are paid 70 percent of their revenue as royalties.
Spotify's worth has spiked since last year, being valued at $5 billion.
-CCG
ANS