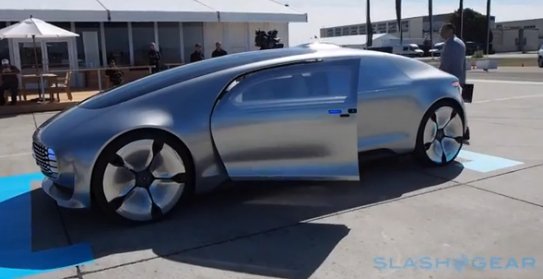 Back in January 2015, German automaker
MERCEDES-BENZ
dropped inspired a deafening silence at CES 2015 when its autonomous
MERCEDES-BENZ F 015 LUXURY In MOTION
concept drove onto the opening keynote stage!!!
Then last week in SAN FRANCISCO, CA, the UFO-like prototype turned heads when the German firm drove it through
the streets.
The size of an S Class but markedly different from every angle, not only can the F 015 drive itself and four people, but do so surrounded with ridiculous
levels
of both technology and luxury.
-CCG
ANS