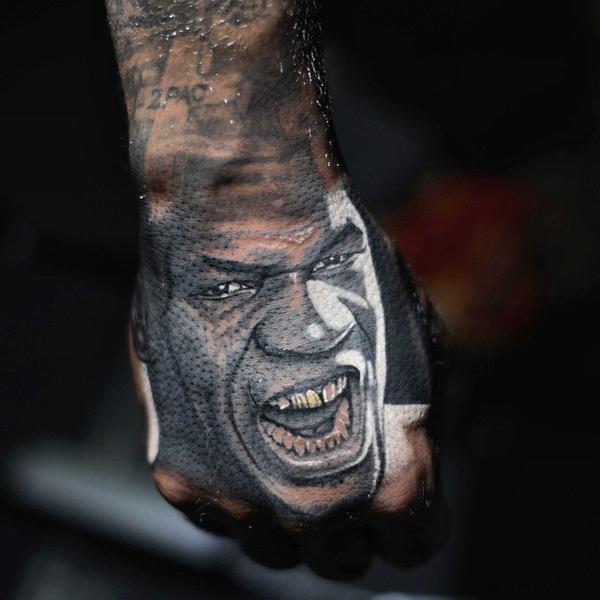 COMPTON, CA Rapper JAYCEON "THE GAME" TAYLOR recently got the face of Boxer MIKE "IRON MIKE" TYSON his right fist!!!
HIP HOP WIRED
says THE GAME said;
"Now when the judge ask me in court if I whooped 40 glock a$$ I can truthfully say no & blame it on @MikeTyson …. My right hand man lol…. S/O to @NikkoHurtado for another dope a$$ tattoo !!!!! #MikeTysonPunchOut #MUSINK"
What do YOU think???
HOLLA!!!
-CCG
ANS