Chocolate-Covered HARLEM-native Rapper/Songwriter AZEALIA BANKS covers the new issue of the
LONDON EVENING STANDARD Magazine
!!!
Here are some interview highlights:
* On discovering boys while attending the Catholic school where her mother was employed:
'My mom actually worked at the same school but my family wasn't religious. Not. At. All. I got caught in a cupboard with a boy. We were kissing and he had his hand down my pants. Everyone knew about it because the teacher opened the closet and there we were. I was really, really embarrassed. But I also really, really loved it.'
* On how her once turbulent relationship with her mother has evolved:
'My mother was a bit crazy and couldn't deal with a defiant child who was growing into an adult and being questioning and demanding.' Just as her two sisters had done before her, Banks left home at 14 — 'It was easier. I needed to have a decent adolescence' — and moved in with her sister 'downstairs in the same building'.
These days she and her mother are very close.
'We're very similar. We have the exact same sense of humour, we make racist jokes, sex jokes. Say f***ed-up things to each other. She'll see me lose my head and make really inappropriate jokes and she'll say, "Damn. That's my girl!" 
* On how she transitioned from actress to rapper to writer:
'Everyone's dream at La Guardia (high school) was to get an agent and get on TV and get famous as quickly as possible. After a while I was like, "I want to get famous NOW. Rapping was considered no more than 'a spring to do other things… but I soon found that I was really exercising this muscle,' she taps her temple. 'And that was it. I was a writer.'
-CCG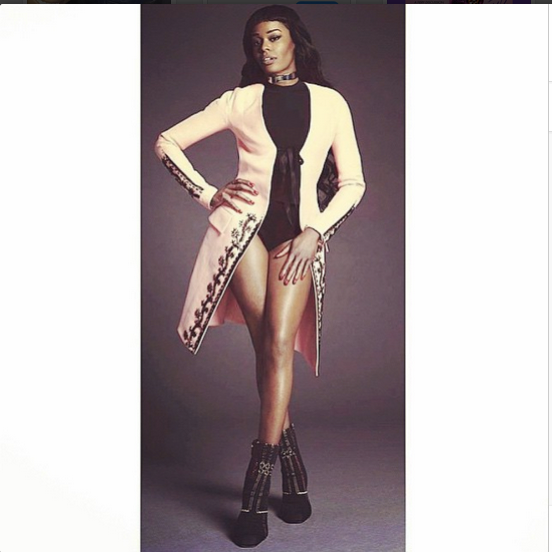 Cover of London Evening Standard Magazine @ESMagOfficial 🏆 pic.twitter.com/TvA4XwNDr6
— AZEALIA BANKS (@AZEALIABANKS) March 12, 2015
THEYBF