Actor/Producer/Director/Philanthropist/Rapper WILL SMITH covers the March 2015 STYLE ISSUE of
ESQUIRE
!!!
Here are interview highlights:
On teaching his kids how to deal with social media hate:
With this generation of kids growing up, the technological battering is almost the norm. They generally avoid the stuff. They're really well-adjusted around this business and understanding the nature of having to take a battering. It's a brutal world out there for young people, for everybody. Willow had one moment. The Young Turks are Willow's
idol
. They have a TV show online. They're like a really powerful group of young writers, hosts, and political commentators. Willow loves the Young Turks, and that was the only moment I saw her cry. Other than that, she's really well-adjusted with it. And Jaden understands that that's a part of this business. If he wants to do it, there's a certain amount of battery that you have to be willing to live through. We have a quote that I put up in the house from Pema Chödrön: "Only to the extent that we expose ourselves over and over to annihilation can that which is indestructible be found in us." We call it leaning into the sharp parts. Something hurts, lean in. You just lean into that point until it loses its power over you. There's a certain amount of suffering that you have to be willing to sustain if you want to have a good life. And the trick is to be able to sustain it with your heart open and still be loving. That is the real trick.
On how he's enjoying his wealth:
There is a great line in Lawrence of Arabia.
Anthony Quinn
. "The Turks pay me a golden treasure, yet I am poor because I am a river to my people." I just love that line. So I'm getting a T-shirt made: I AM A RIVER TO MY PEOPLE. I just love that line. I want to take care of people. I want to help people. The maximum joy that I have is when I can create something that makes someone else's life lighter, brighter, or better. And I'm past cars and jewelry, you know? I don't even wear a watch.
On why he stays in tip top shape:
I like to look good, but I like my body to function well more than anything. For me, it's as spiritual and intellectual as it is physical. And emotional. I'm a better husband, I'm a better father, if my body is physically functioning at the highest possible levels. I enjoy pushing myself. There is nothing like having to change your physical form to put you in contact with every weak part of yourself, to train yourself in discipline. You get confronted with all of the things you'll be confronted with in your marriage, confronted with in your parenting, confronted with in your job.
On growing up with police brutality:
It's been rough for me trying to find my position in the struggle and where my voice is needed and helpful. You know, I grew up in Philadelphia, and Philadelphia has a really rough police-brutality history. I grew up in a neighborhood where it was very clear that the police were "them" and we were "us." I also know that when I was seventeen years old, I had a $20,000 car, which made it certain that I got pulled over all the time.
On why he will never method act again:
With
Six Degrees of Separation
, I got a taste early of the dangers of going too far for a character. My character was in love with
Stockard Channing
's character. And I actually fell in love with Stockard Channing....So the movie was over and I went home, and I was dying to see Stockard. I was like, "Oh no! What have I done?" That was my last experience with Method acting, where you're reprogramming your mind. You're actually playing around with your psychology. You teach yourself to like things and to dislike things. It is a really dangerous place when you get good at it. But once I had that experience, I was like, No more Method acting. I was spending—for Six Degrees, I wanted to perform well so badly that I was spending six and seven and eight days in character before shooting, and you have to be careful with that.
On black people's responsibility in systematic racism:
I understand the difficulty and the pain, and there's no easy way out right now. The change that has to happen is about to be so brutal and so painful. It's not unlike the sixties. I think there's actually a deeper issue at play that America is going to have to face. What we're really talking about in this issue is people walking around the street with guns that can make a decision whether or not they're going to kill someone, right? And that's even more difficult, because there's really no way back from that. This is a gun culture. And it's painful for me, because I cannot figure out how to be helpful. I've always been telling my sons, We have to separate fault from responsibility—whose fault it is that black men are in this situation, whose fault it is doesn't matter. It's our responsibility to make it go right. It's our responsibility. It's a lot of people's fault, systemic racism, and it's a lot of people's fault that the black community is in the situation that we're in, but it's our responsibility to clean up the mess.
-CCG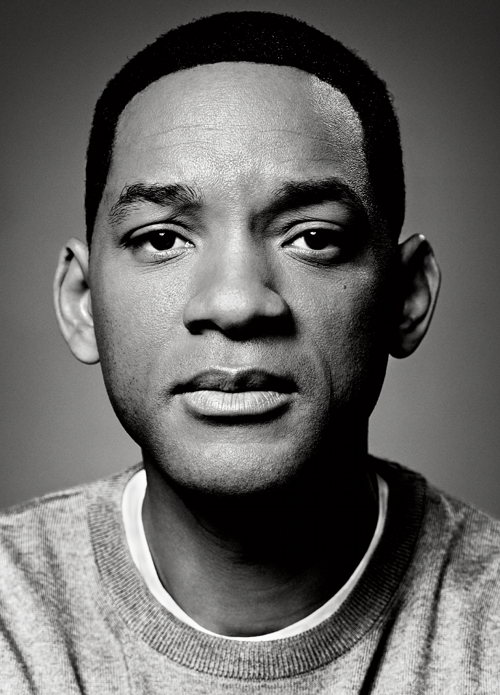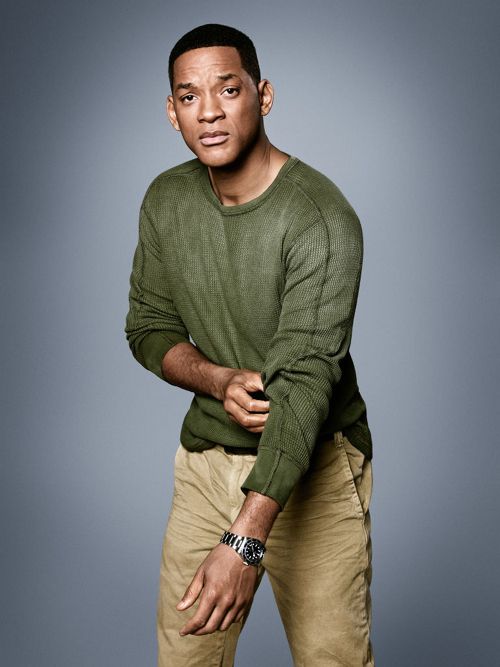 THEYBF