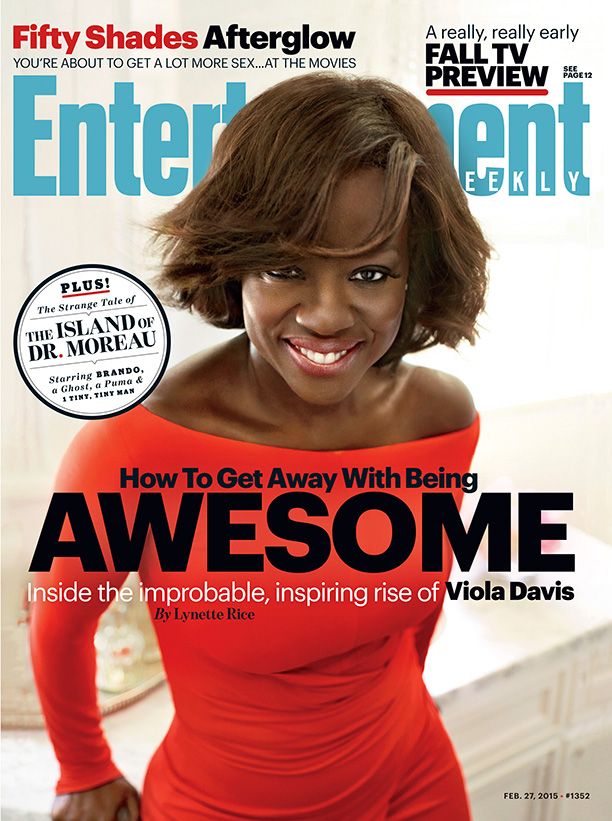 Chocolate-Covered
HOW To GET AWAY With MURDER
star VIOLA DAVIS covers the new issue of
ENTERTAINMENT WEEKLY
!!!
Here are some interview highlights:
On how she handles love scenes on "HTGAWM":
"It was nerve-wracking, but I went for it. Anyone should be nervous doing very personal and private scenes. If you are not nervous, then something is wrong with you."
On the difficulties of being an aging actress in Hollywood:
"There's the reality of being an actor, especially after two Academy Award nominations, and there's the fantasy. People oversimplify it by saying, start a production company, get your own stuff going on … as if it's that easy. I've had a production company for years. We have great projects coming up, but it's been a battle, okay? At the same time, you have to stay relevant because you have to be bankable to the foreign market.
On what attracted her to "HTGAWM"
"...when How to Get Away with Murder came along, I had my a-ha moment. I knew it would have a great time slot, and I would be a lead in a TV show. I'd get to play a role that's sexualized, messy, all those of things I never get to play. And at the same time, I can be relevant."
-
CCG
THEYBF