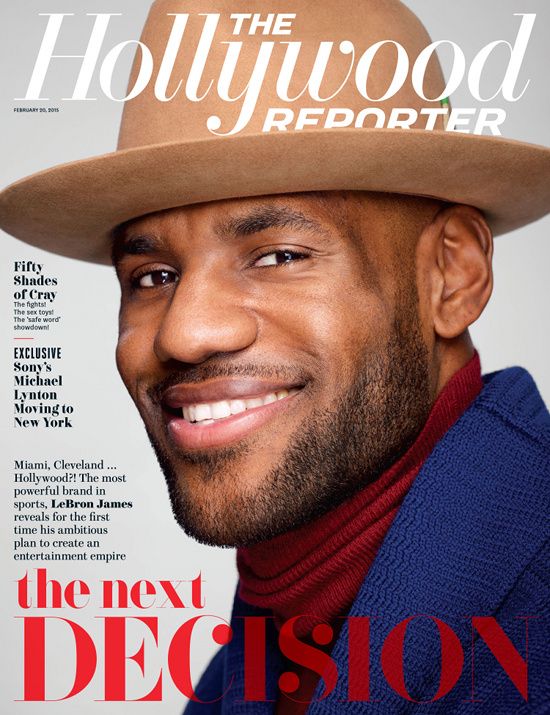 AKRON, OH-native superstar CLEVELAND CAVALIERS Power Forward #23 LeBRON JAMES covers the new issue of
THE HOLLYWOOD REPORTER
!!!
Here are some interview highlights:
On retirement:
I look at some of my peers, Tim Duncan and Kobe Bryant and Kevin Garnett, guys I've looked up to my whole career, and they're almost done with their careers. So you think about it for sure. You know at some point that will be you."
On the shooting of 12-year-old Tamir Rice by Cleveland cops:
I have those conversations with my boys," he says. "They have tons of play guns. None of them look real. We have Nerf guns that are lime green and purple and yellow," he says. "But I don't even let them take them out of the house.
On what he tells his boys about the cops (with Savannah James):
"And the talk is, 'You be respectful, you do what's asked and you let them do their job, and we'll take care of the rest after. You don't have to boast and brag and automatically think it's us against the police.' I've had one or two encounters with the police in my life that were nothing. But sometimes you just got to shut up. It's that simple. Just be quiet and let them do their job and go on about your life and hopefully things go well." "For everybody," (adds Savannah).
-CCG
THEYBF