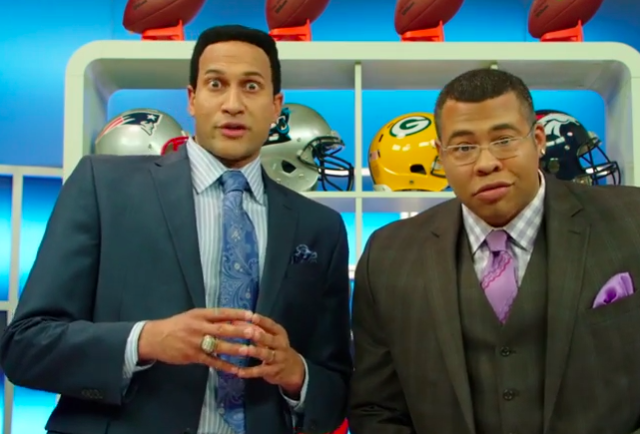 KEY & PEELE have an unmatched gift for lampooning all things related to football!!!
They've become quite famous for their annual 'East-West Bowl' sketch in which they point out how absurd the names of football players have become, but in the past few weeks they've changed their step and taken on the NFL.
What's so brilliant about these NFL Analyst sketches is they really aren't that far off from reality. Watching this sketch any person who's ever watched a FOX Pregame show can easily see this being a normal conversation that would take place.
-CCG
ANS