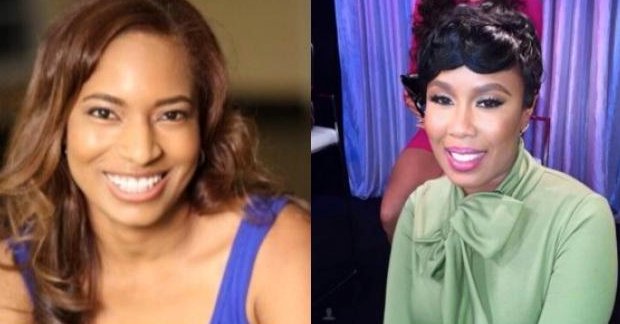 ALPHA KAPPA ALPHA SORORITY, Inc.
has suspended two metro
Atlanta women
featured in brand-spankin' new controversial VH1 RealiTV series,
SORORITY SISTERS
!!!
Founded January 15, 1908, at HOWARD UNIVERSITY in WASHINGTO, D.C.,
ALPHA KAPPA ALPHA (AKA)
is our nation's oldest BLACK GREEK-LETTER SORORITY.
AJC
reports APRIL McRAE and RWANDA HAMMOND were
suspended
from the organization Friday, December 26, 2014, according to
ALPHA KAPPA ALPHA
.
The December 15 premiere of SORORTIY SISTERS set all of social media ablaze with calls for boycotts of the show, VH1, and corporate sponsors.
Unlike other
reality television shows
that feature catty behavior between black women, critics argue the women on SORORITY SISTERS are bickering as members of black Greek-letter organizations, some of which have been around for more than 100 years.
They say
the show destroys the legacies of those groups
, which have membership
rosters
that read like a Who's Who of notable black figures.
According to
ALPHA KAPPA ALPHA
, the suspensions are in effect until July 2016, and APRIL McRAE and RWANDA HAMMOND cannot participate in "any and all Sorority activities, in any capacity, until
restored
to good standing by the Regional Director, upon approval of the International President."
-CCG
ANS