Early last week, President BARACK OBAMA did as every other previous POTUS has done during the week of THANKSGIVING - he pardoned The NATIONAL TURKEYS, named MAC and CHEESE!!!
ELIZABETH LAUTEN, the Director of Communications for Sen. STEPHEN FINCHER (R: TN) decided that this was her moment to shine and receive her 15 minutes of infamy, as she took to her FACEBBOK page to blast First Daughters SASHA and MALIA OBAMA for their choices of attire decorum during the 2014 FIRST TURKEY PARDONING CEREMONY.
Check out her rant below, where she accused them of being classless, and dressing as if they were looking for a spot at a bar, and then her non-apology where she apologized to no one.
-CCG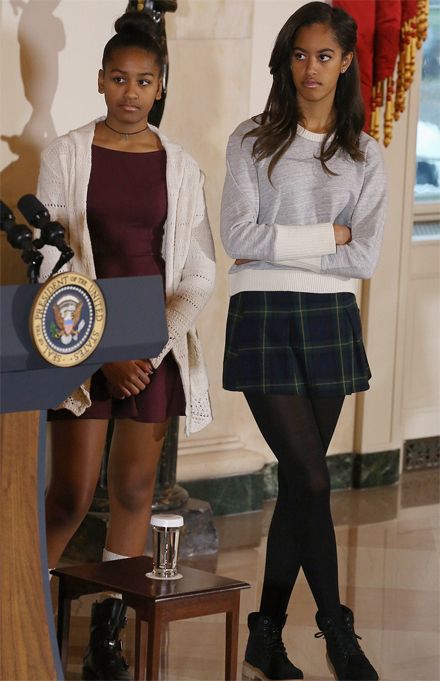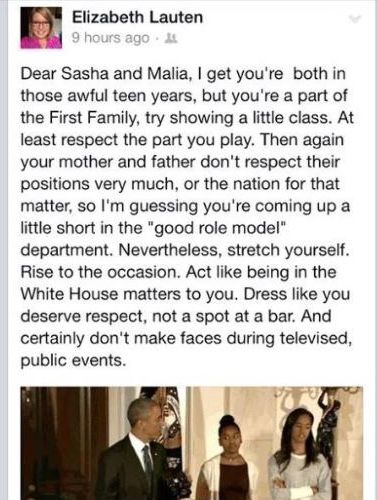 THEYBF