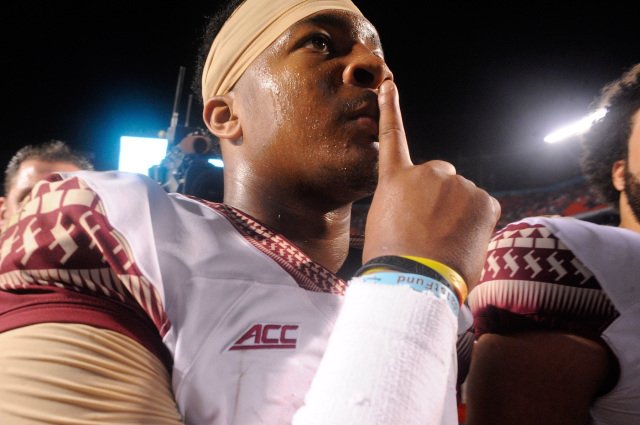 Yesterday morning, tragedy rocked the TALLAHASSEE, FL, campus of
FLORIDA STATE UNIVERSITY
when a lone gunman opened fire inside of the
FSU STROZIER LIBRARY
, shooting and wounding three people!!!
Police shot and killed the gunman, later identified as FSU alumnus MYRON MAY, who until recently, had been working and studying in NEW MEXICO.
MARISA MARTIN, an reporter for ESPNU's Campus Connection Reporter (but not an
ESPN
employee
) thought that it might be funny to make jokes.
WTF?!?!?
She tweeted a joke out of her personal
account
that maybe, just maybe, the
shooter
was coming for
FLORIDA STATE SEMINOLES Quarterback #5 JAMEIS WINSTON.
WTF?!?!?
After realizing her own dumbtomfoolery, she deleted the tweet and closed her account.
BUTT, somebody got a screenshot!!!
-CCG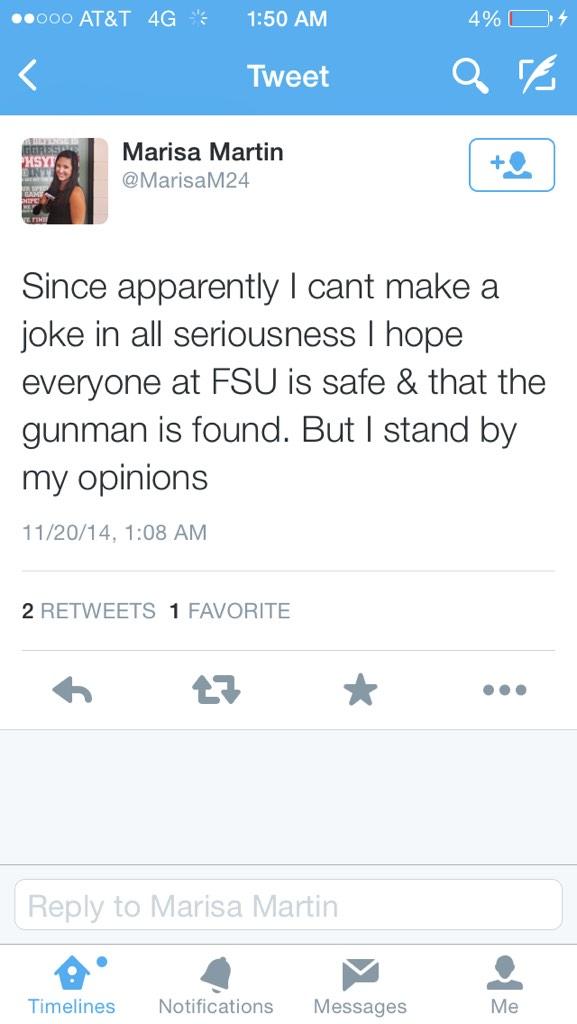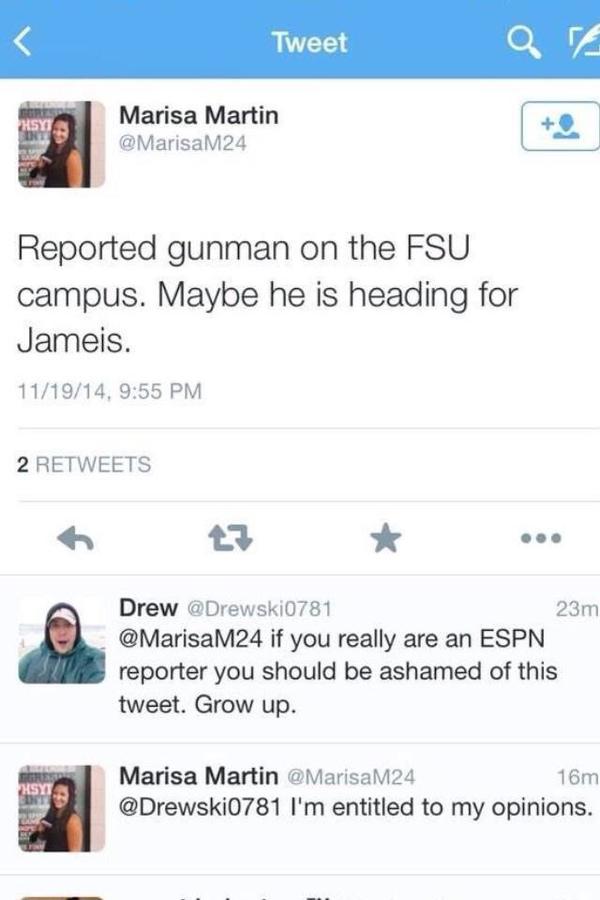 ANS