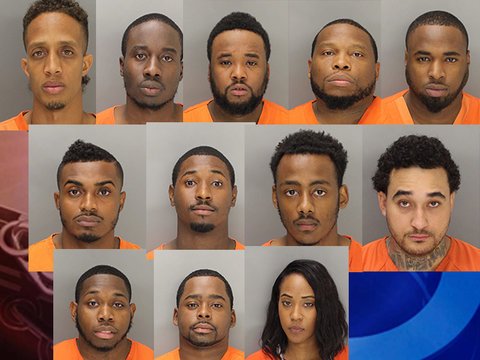 BOISE POLICE have arrested 12 people after officers uncovered a massive stolen credit card ring.
KIVI-TV
reports the suspects are accused of using the stolen account numbers to try and buy gift cards from local retailers.
Detectives believe the suspects all traveled to Boise from Georgia to commit the crime, then planned to sell the gift cards and pocket the cash.
BOISE POLICE Detective WADE SPAIN said;
"We all pay higher prices and fees because stores and banks need to cover their losses from these types of crimes."
Detective WADE SPAIN continued;
"We have to thank some alert local store employees for realizing the gift card purchases were suspicious and calling police. After that, a lot of officers worked this investigation and arrested these people who we believe came here for the purpose of committing crime."
Arrested:
Jonathan Kennard Penn, 20, Suwanee, GA
Charles Ontavious Moore,25. Stone Mountain, GA
Dwight Keith Richardson, 27, Lawrenceville, GA
Brian Patrick Treadwell, 25, Buford, GA
Rakeen Robert Anderson, 31, Atlanta, GA
Terrance Barimah, 26, Lawrenceville, GA
Rashine Ronald Kale, 38, Lawrenceville, GA
Ryan Ramone Smith, 23, Lawrenceville, GA
Mikki Ashley Williams, 24, Atlanta, GA
Jean Sebastian Estinville, 26, Lawrenceville, GA
Steven Matthew Medy, 24,Lawrenceville, GA
Elijah Jamal Lambert, 24, Buford, GA
-CCG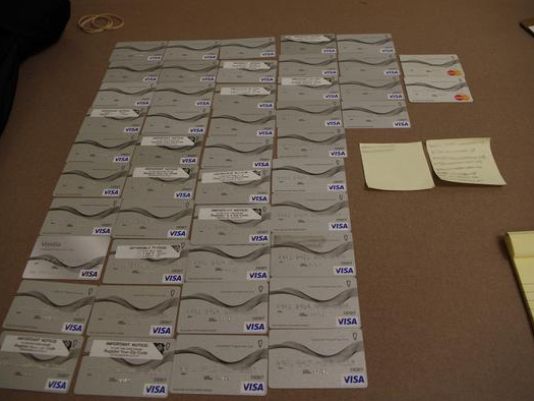 ANS