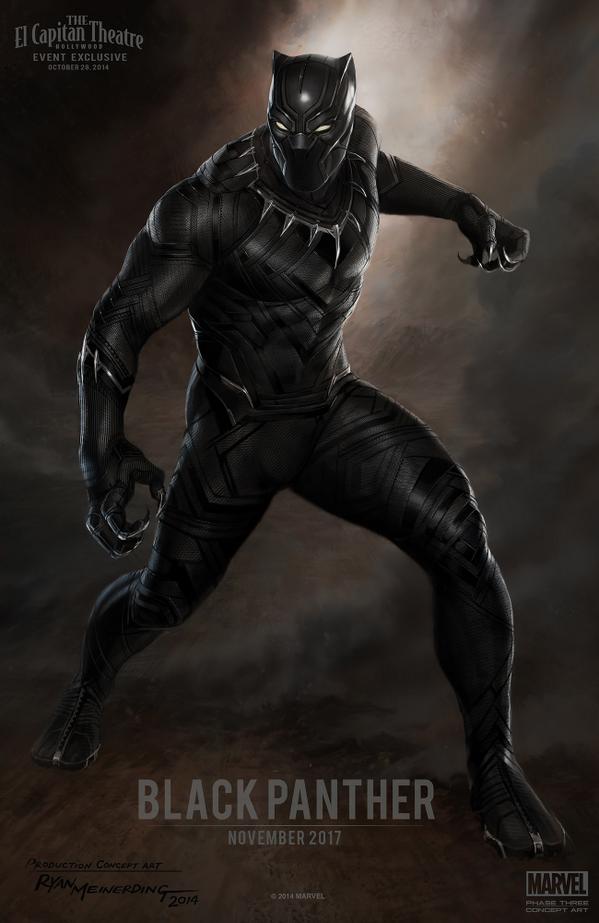 37-Year-Old
GET ON UP
actor
CHADWICK BOSEMAN
is having a great year!!!
Yesterday, CHADWICK BOSEMAN was introduced on stage (above) during the MARVEL STUDIOS fan event at The EL CAPITAN THEATRE in LOS ANGELES as the FIRST BLACK SUPERHERO to nab a solo film.
He will be starring in the lead role for Marvel's upcoming new action film, BLACK PANTHER, slated to premiere in 2017.
BLACK PANTHER was created in 1966 and was the first black superhero in mainstream comic books.
THR
reports;
Boseman will play T'Challa, the head of the fictional African nation of Wakanda, in the movie, which is scheduled to be released Nov. 3, 2017. The Black Panther — created by Stan Lee and

Jack

Kirby

— was a long-serving member of

the

Avengers

who also enjoyed multiple critically acclaimed solo runs throughout his 48-year history.
CHADWICK BOSEMAN joins other Black Marvel Cinematic Heroes, but; he is the FIRST to go SOLO!!!
-CCG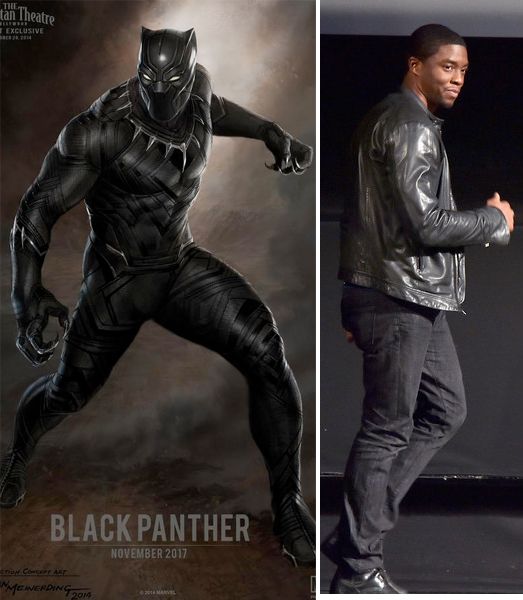 Here's AMAZING concept art for #BlackPanther! #MarvelEvent pic.twitter.com/xUC8hLmrSn
— Ryan Penagos (@AgentM) October 28, 2014
THEYBF