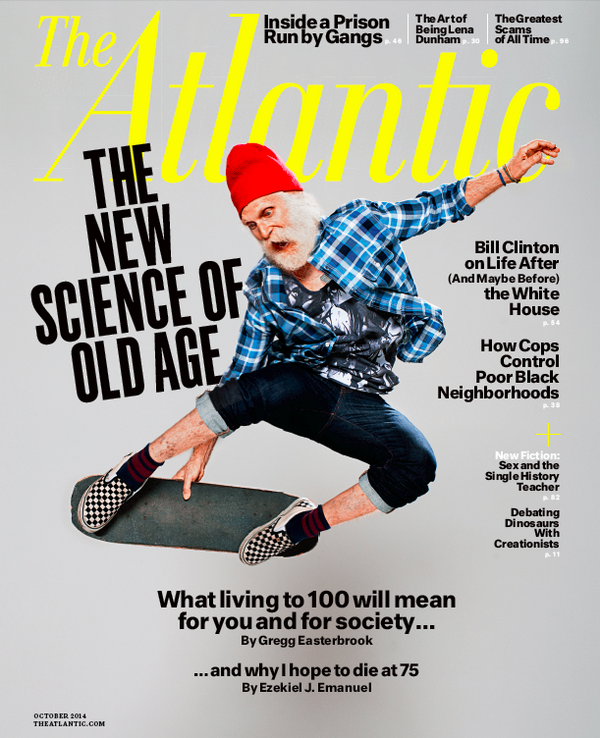 October 2014 has Journalist GREGG EASTERBROOK attempts to dissect the dilemma -
WHAT HAPPENS WHEN We ALL LIVE To 100?
, and colleague EZEKIEL J. EMANUEL tries to make sense for us as for
WHY I HOPE To DIE At 75
for The NEW SCIENCE Of OLD AGE issue of THE ATLANTIC!!!
-CCG