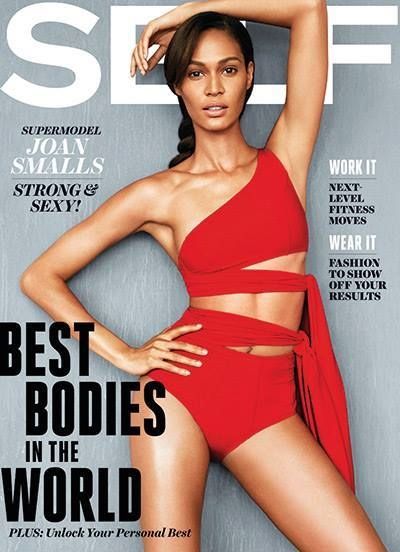 Supermodel JOAN SMALLS covers the October 2014 BEST BODIES In The WORLD ISSUE of
SELF
!!!
Here are some interview highlights:
On getting diagnosed with Scoliosis at age 13:
"The lower half of my spine was inside out. I started crying. I couldn't believe that was inside my body. I said, 'I'm not going to use this as a handicap. I'm going to push myself harder.'
On taking up boxing at age 17, to combat Scoliosis:
"People might think that because I'm skinny and tall, I'm fragile. But I always knew I wasn't. And it's comforting to know that I can throw a proper punch if I have to."
On her workouts and why her diet has a steady diet of fruit and vegatables:
"I want to last in my career, and that relies on the way my body performs. So I need to take care of it. I need to push myself. I don't want to be on such a strict diet that I don't have fun. So if I eat sweets, I'll just put in more of an effort when I go to the gym."
-CCG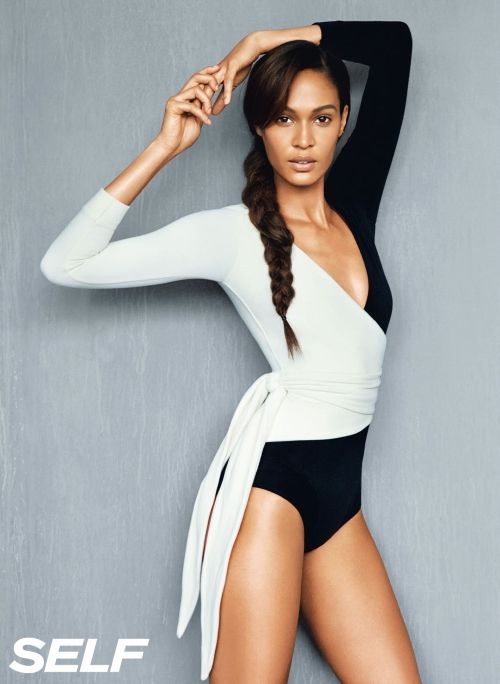 THEYBF