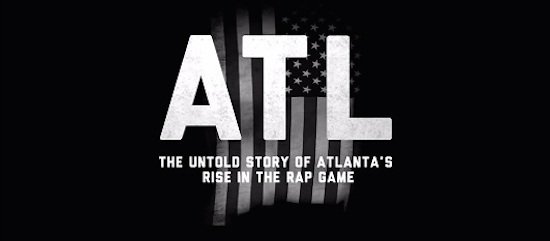 VH1 ROCK DOCS
Presents:
ATL: The UNTOLD STORY Of ATLANTA'S RISE In The RAP GAME
!!!
ATL: The UNTOLD STORY Of ATLANTA'S RISE In The RAP GAME is a 90-minute documentary set to premiere on VH1 as part of the network's award-winning documentary
series
, VH1 Rock Docs.
ATL investigates the rich, complex and untold story behind Atlanta's fascinating
ride to
the top of the rap game, pioneering a seismic shift in American music. The film explores how the decisions of the city's forefathers in post-civil rights Atlanta created a foundation that allowed African-Americans to thrive, creating a fertile breeding ground of black arts and culture that would ultimately maneuver hip-hop southward.
However, Atlanta's modern day rap dominance was anything but a sure bet. Nor was it easy. A-Town's fight for respect from the genre's originators "up top" was a decades-long struggle that encompassed the collective talents and efforts of a variety of colorful characters, most of whom are interviewed in the special.
In addition to mega-stars such as a LUDACRIS, USHER, JEEZY, FUTURE, and JERMAINE DUPRI, the documentary also shines a worthy yet heretofore elusive
national
spotlight
on Atlanta's rap pioneers.
ATLANTA legends such as KILO ALI, RAHEEM The DREAM, MOJO, and MC SHY D share vibrant anecdotes about the ATL's early rap days, while the producers of ORGANIZED NOIZE detail how they discovered two 17-year old kids who went by the name OUTKAST.
The special also includes interviews with NBA Hall of Famer ATLANTA HAWKS Forward DOMINIQUE WILKINS, ATLANTA Mayor KASIM REED, and Ambassador ANDREW YOUNG.
-CCG
ANS