One-half of legendary ATLANTA Hip Hop duo, OUTKAST, Rapper/Singer/Actor/Fashion Icon-Designer ANDRE "ANDRE 3000" BENJAMIN covers the new issue of
BILLBOARD
!!!
Here are some interview highlights:
On a new Outkast album:
"There are no plans to do [an Outkast album]. It's not like some people think: 'They're about to drop this album!' We don't have, like, one song," Benjamin says. "There's no trickery or nothing like that."
On new albums from Big Boi and himself:
"I know Big Boi's [working on his]; I haven't even started on [mine]," says Benjamin, then adds, sounding his common refrain: "I've got to find something I'm excited about."
He added,
"I feel like I will do music in some kind of way, but something that can hit music from the back door," says Benjamin. "Like, if I start to write screenplays and I want to [compose the soundtrack]. Or if I'm making certain product designs and I just want to release music with every shirt I design."
On retiring from rap:
"To be clear, there's no retirement." And he's not in conflict with Big Boi: "It's kind of like growing up in a house with your brother, people expecting y'all to live in the same room and have bunk beds forever," says Benjamin. "And people try to read into it and say people are beefing. But it's nothing like that, man. Big Boi will always be my brother and a really important part of my life."
On if he'll ever act in another film:
"I do read scripts," he says. "But I have to be excited about it to really fully throw myself into it. The older I get, I don't know what my decisions will be. I may start just taking roles just to support myself, just kind of keep busy."
-CCG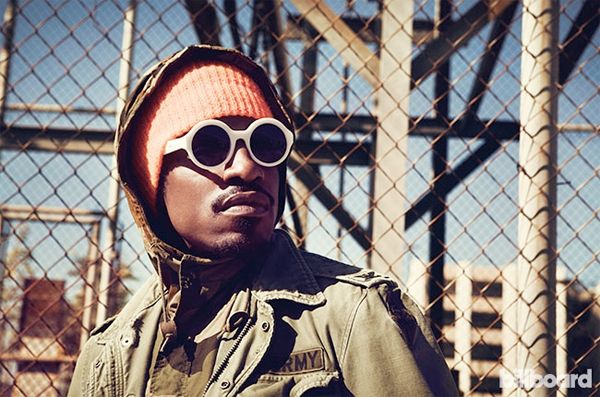 THEYBF