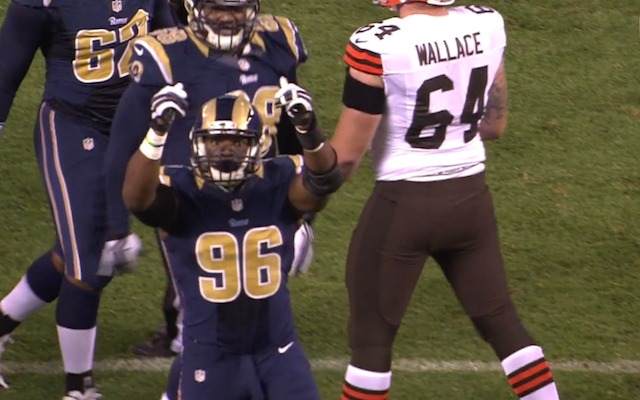 Sometimes, people do things on the internet that they later regret in life!!!
CBS SPORTS
reports at 10:12 a.m. ET on Saturday, almost a full 10 hours before the
Rams
were scheduled to play the
Browns
, some guy on Twitter tweeted out the following:
Rams vs Browns tonight. If Michael Sam sacks Johnny Football & gives the money sign, drinks are on me. For everyone in the world. Forever.
— FISHER KING (@SquareKnight) August 23, 2014
It looked like our friend was going to make it through the game with no problems. Manziel didn't get into the game until the third quarter and going into the the fourth quarter,
Michael Sam
hadn't sacked him yet.
Even if Sam did somehow sack Manziel, he would have to follow up the sack with Manziel's 'money fingers.' NO WAY THAT HAPPENS, RIGHT?
Then
it happened
.
All of it.
First, The SACK...
Then, The MONKEY FINGERS...
Then, The RESPONSE!!!
.
Anyone know Sam's fave charity? So pumped he sacked JFF. If I can't perpetually intoxicate society, I can contribute to its betterment.
— FISHER KING (@SquareKnight) August 24, 2014
-CCG