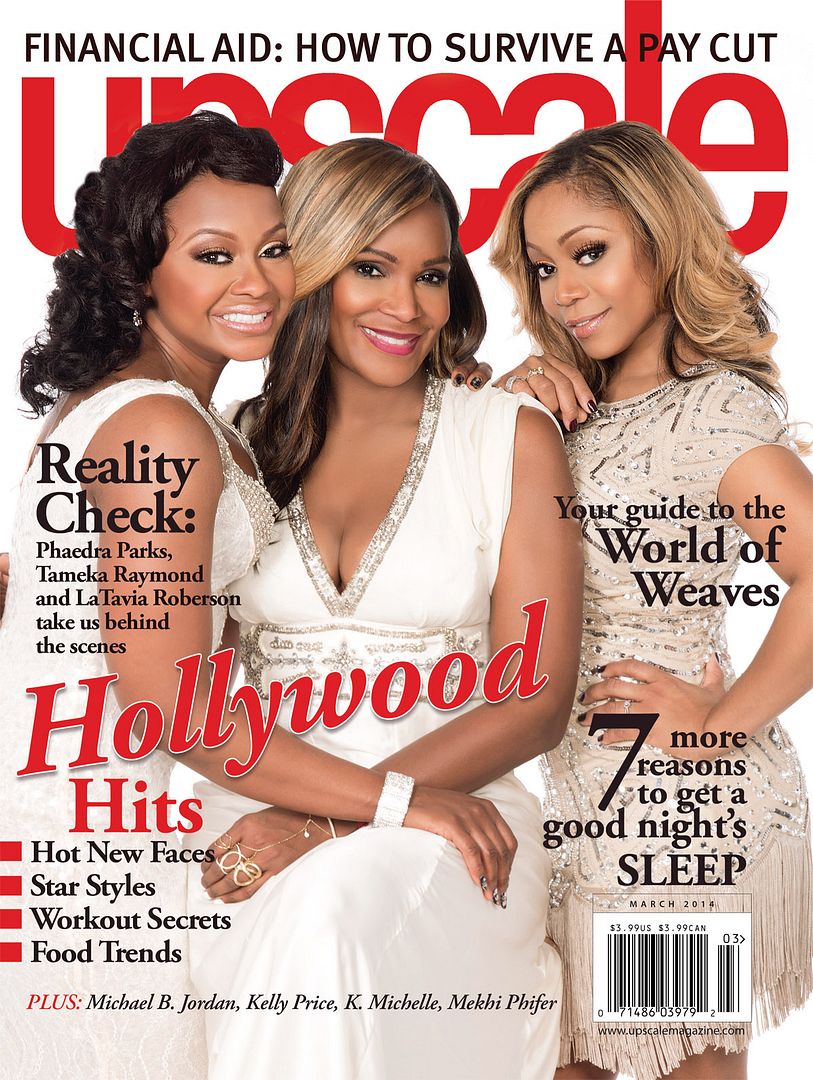 PHAEDRA PARKS (RHOA), TAMEKA RAYMOND (ATLANTA EXES), and LaTAVIA ROBERSON (R&B DIVAS: ATLANTA) cover the March 2014 REALITY CHECK/HOLLYWOOD HITS issue of
UPSCALE
!!!
Here are some interview highlights:
Tameka on why she's doing reality TV now:
"I'd previously received several offers to do a variety of different shows, but I'm all about timing.No matter what people have reasoned were the best things for me, I know myself better than anybody. I know my family and I know my needs. The timing wasn't right. Now, it's better. People have begun to focus more on me as an individual, a mother, a business woman and I think that this new exercise of introduction to the world is meant to happen right now."
Tameka on never being scared:
"Let's be clear, there's not a lot that I'm actually "scared" of—that's the Oakland in me.
Phaedra on the realities of reality television:
"We're not members of SAG so it's not like we're getting benefits from replays. We're talents that aren't being considered as actors, so their getting talent for a nominal fee. They've found a way to make money and cut the cost on studios and productions so they're making the largest profit with the least amount of residual."
LaTavia Roberson on how she'll be perceived:
"There is nothing I can say about how people are going to perceive me. I have to stay true to myself. I know who I am, I love who I am. As far as the reality [television] part goes, I'm being myself; I really can't change that… I'm not going to try to change that."
-CCG
THEYBF