CRAZY COOL GROOVY CONGRATULATIONS goes out to LAURYN WILLIAMS of the 2014 SOCHI OLYMPICS TEAM USA WOMEN'S BOBSLED TEAM - on Wednesday, February 19, 2014; she and teammate ELANA MYERS won the SILVER MEDAL in the 2-WOMAN BOBSLED at the 2014 SOCHI WINTER OLYMPICS!!!
At the 2012 LONDON SUMMER OLYMPICS and the 2004 ATHENS SUMMER OLYMPICS, she won GOLD and SILVER with the TEAM USA WOMEN'S 4x100 RELAY TEAM.
This makes 30-year-old LAURYN WILLIAMS, the first BLACK WOMAN to earn medals at both WINTER and SUMMER OLYMPICS, as well as the SECOND TEAM USA WOMAN to hold this honor since 1932.
-CCG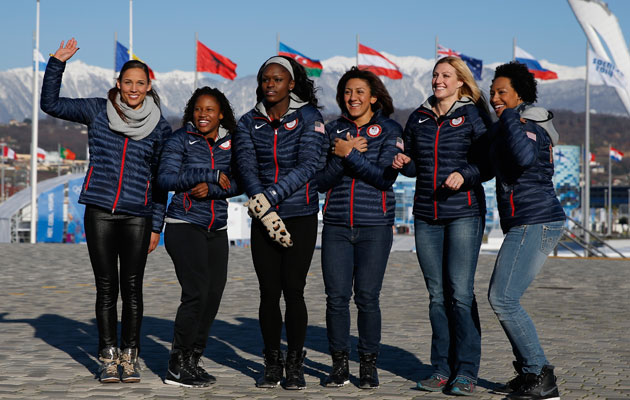 NECOLE BITCHIE