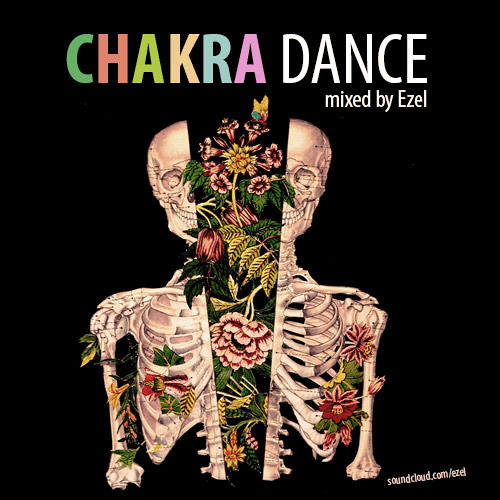 HAPPY HUMP DAY!!!
Another Winter Storm has hit ATLANTA, so this mix might be the cure for what ails you, u, You, U, and YOU.
SANTO DOMINGO, DOMINICAN REPUBLIC-native DJ/Producer
EZEL
drops
CHAKRA DANCE
, a brand-spankin' new Soulful House/AfroHouse mix for 2014.
HAPPY ATL WINTER STORM CHAKRA DANCE HUMP DAY FUNK DAY!!!
PEACE And BLESSINGS;
-CCG
01 Sonz Of Afrika - Ubuthakathi (Josiah De Disciple Hand Of God Mix)
02 V.underground, Mishka - Gelo Wandi (Kojo Akusa & Lele X Afro-Soul Mix)
03 DJ Garphie & Diviniti-Character 269 (Rancidos Traveling Soul Dub)
04 The Ritual (Atjazz Galaxy Aart Dub)
05 Carlos Francisco - Ala De Mosca (Original Mix)
06 Charles Webster, Kid Fonque, Khensy - Don't Forget Me (Original)
07 DjJeff - Os Dois Velhos (Obba Obba)
08 Osunlade - Human Beings (Atjazz Remix)
09 BlaqSoul - Vision (Karizma Eyecee Dubba)
10 Kyodai - Sex Affair
11 France Deep - Venus And Mars (Main Mix)
12 Jahzarah - Change Your Mind (Applejac's Sounds Of Mecca remix)
13 L.Young - I Love My Girl (Frankie Feliciano Mix)
14 Miguel - Adorn (Ian Friday Global Soul Remix)
15 Dj Kemit ft. Eric Roberson - Fortune Teller
CCG