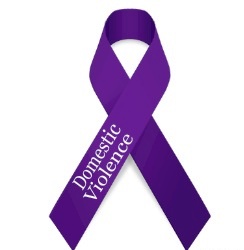 PEACE And GREETINGS;
GOOD TUESDAY to ALL of My CRAZY COOL GROOVY Family, Friends, Frats, Fans, Followers, and Frienemies, of ALL Colors, Shapes, Sizes, Flavors, Persuasions, and Denominations!!!
Unless you, u, You, U, and YOU have truly been under a huge rock for the last several years, then you DO know that along with NATIONAL BREAST CANCER AWARENESS MONTH, the month of October is also commemorated as
DOMESTIC VIOLENCE AWARENESS MONTH
.
The
NATIONAL COALITION AGAINST DOMESTIC VIOLENCE (NCADV)
is an excellent resouse for information, education, and resources for Victims and Survivors, BUTT; also for Caregivers and Supporters of Victims and Survivors of
DOMESTIC VIOLENCE
.
FUTURES WITHOUT VIOLENCE
sponsors a multitude of initiatives for WOMEN and GIRLS, butt; also for MEN and BOYS, as their agency takes a PRO-ACTIVE approach to searching for solutions, in hopes that we may all have FUTURES WITHOUT VIOLENCE.
stronger communities.
---
Men & Boys:
Men as role models are part of the solution.
Programs:
Coaching Boys into Men
---
Child Wellbeing:
Because the youngest victims often go unseen and unheard.
---
Tweens & Teens:
Helping young people develop healthy relationships.
Programs:
That's Not Cool
,
Start Strong: Building Healthy Teen Relationships
---
Health:
Improving the health care response to domestic violence.
Programs:
National Health Resource Center on Domestic Violence
,
Home Visitation
,
Project Connect
,
Reproductive Health Initiative
,
American Indian/Alaska Native Health
---
BLACK WOMEN'S HEALTH
reveals some very shocking statistics on DOMESTIC VIOLENCE in the BLACK COMMUNITY, and; gives information on What YOU Can DO, if you, or; A LOVED ONE Suffers DOMESTIC VIOLENCE:
DOMESTIC VIOLENCE occurs in an estimated 4 million intimate relationships each year in the United States. We are now recognizing and dealing with the urgency and severity of domestic violence in cities from coast to coast. The statistics reveal that domestic violence is one of the most important public health problems in our country and it is time that we all address this issue. Consider the following findings:
* The Surgeon General of the United States reports that domestic violence causes more injury to adult women than cancers, heart attacks, or strokes.
* FBI statistics point out that a woman is battered every 15-18 seconds in the United States.
* More than three million children witness domestic violence, and more than four million women are battered to death by their husbands or boyfriends each year.
* Approximately one third of female murder victims in the United States are killed by their husband or boyfriend.
WHAT YOU CAN DO:
* Domestic violence is a Federal crime. Call 911 immediately. This will activate the criminal justice system in regards to your domestic violence abuse and injurious claims. Experts say that women are beaten about five times before they ever dial 911.
* Try to give police all available information and make certain that the police listen and write down your statements and their observations, and direct quotes of what your abuser said while attacking you. Never refuse medical evaluations and medical services!
* Never clean up the house or location after a domestic violence attack, so that critical evidence of harm or injury is not removed. Keep a Polaroid or some type of camera and film on hand to photograph your injuries and any damage to property, etc. Remember, "a picture is worth a thousand words," and is a good sign of evidence.
* Call domestic violence resource agencies in your community or call the National Domestic Violence hot line at (800) 799-SAFE (7233). This hotline was initiated in 1996 with cooperation from the Justice Department. Through this hotline, a woman anywhere in the United States can be connected to resources to help her get away from her violent abuser.
PEACE, LOVE, And BLESSINGS;
-CCG